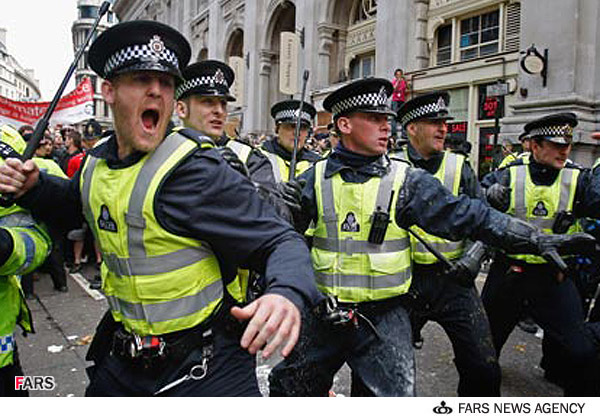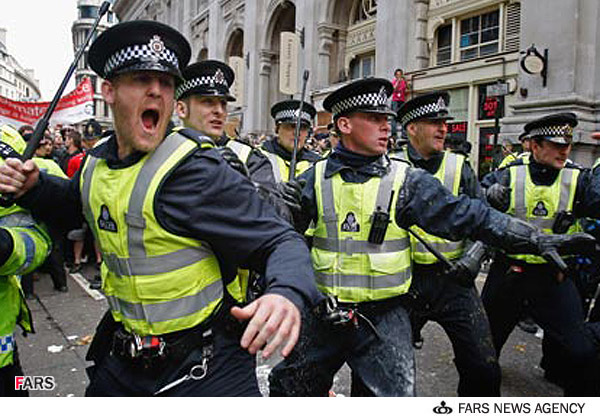 Growing unrests and harsh suppression of protests by the British police has, thus far, claimed the lives of five victims after a 68-year-old man died on Thursday evening from serious injuries.
Richard Mannington Bowes was wounded three days ago while he was trying to stamp out a fire during police clashes on protestors in Ealing, West London, according to the reports of international news agencies.
He was taken by an ambulance to a West London hospital where he died at 11.52 p.m. local time on Thursday evening.
Four other people had earlier been killed during the British police and security forces' confrontation with protesters.
26-year-old Trevor Ellis was killed during a police shooting in the Croydon area of South London.
Three Pakistani nationals were also killed in Birmingham on Wednesday while protecting their community.
The trio was struck by a car which mounted a pavement in Dudley Road on Wednesday morning.
Two brothers Haroon Hussain, 32, and Shazad Hussain, 30, were pronounced dead at the scene, while the third man identified as Mansoor Ali, 22, died in the hospital.
The unrests in England erupted on August 06 in Tottenham in protest over the death of 29-year-old Mark Duggan, who was shot dead on August 04 during a police operation.
The riots eventually spread to other UK cities during the next few days, causing extensive damage to homes and businesses.
According to recent statistics, more than 750 people have been arrested in London and 500 in other cities.
Meantime, Britain Prime Minister David Cameron cautioned Thursday that Britain would consider calling in the army if protests persisted.
He also warned that the government would extend police powers.
Analysts believe that Cameron's decisions mean declaring war on the public.