Egypt
Police clash with Morsi fans in Egypt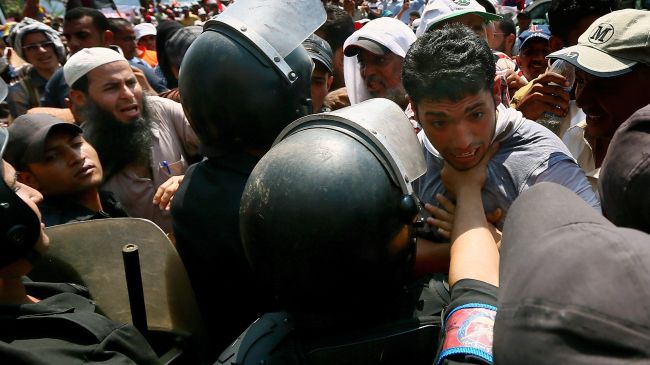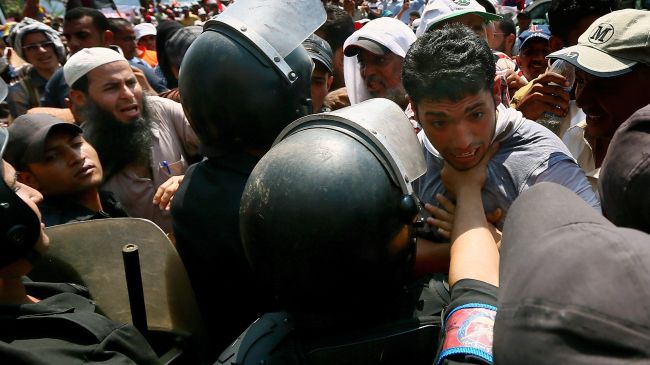 Police clash with Morsi fans in Egypt
Violent clashes have erupted between Egyptian security forces and supporters of ousted president, Mohammed Morsi, who were protesting against the military-backed government.
On Wednesday, security forces fired tear gas and used water cannons to disperse hundreds of anti-coup protesters demonstrating near the Defense Ministry in Cairo.
The riot police also used tear gas and batons to disperse hundreds of pro-Morsi students who had blocked a nearby road.
Similar clashes broke out between police and pro-Morsi students in the Nile Delta city of Zagazig.
The protesters demanded the reinstatement of Morsi and the release of political detainees.
The fresh protest rallies come as Egypt's interim government has ordered seizure of the assets of more than 500 senior figures of the Muslim Brotherhood.
Judiciary officials say the assets of Morsi, his family members, and provincial Brotherhood leaders are on the list.
Prime Minister Hazem el-Beblawi says the move is aimed at protecting the upcoming vote on the country's draft constitution.
Back in September, Egyptian authorities banned the Muslim Brotherhood by a court order, and just last week, the military-backed government declared the Brotherhood a terrorist organization.
Tension has intensified since the Egyptian army overthrew Morsi, suspended the constitution, and dissolved the parliament on July 3 before declaring the chief justice of Egypt's Supreme Constitutional Court, Adly Mansour, as interim president the following day.
Hundreds of people have since been killed in the wave of violent clashes between Morsi supporters, his opponents and security forces.