Africa
World News
Police fire shots to disperse Kenya protesters marching on election body HQ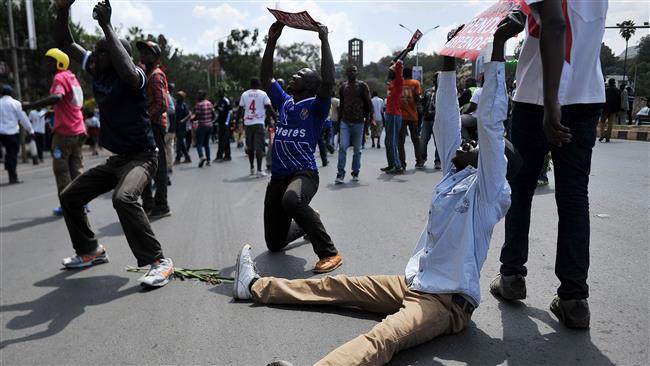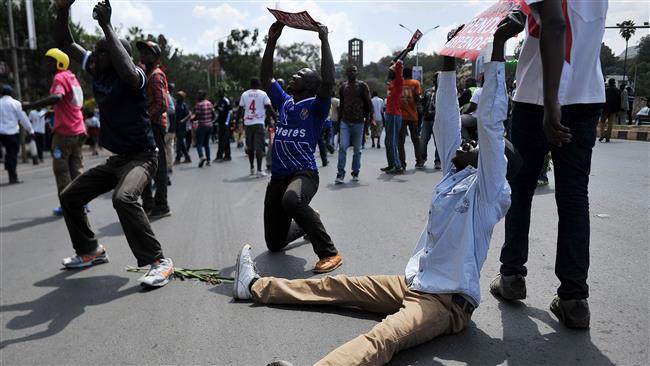 Kenyan opposition supporters have marched on the election commission headquarters in the capital in another demonstration ahead of a re-run of the country's presidential race later this month.
Shots were fired in the air by police in plain cloth as hundreds of demonstrators rallied towards the election board in Nairobi on Monday.
Police had set up blockades to prevent them from accessing some roads.
The opposition protesters were demanding reforms ahead of the presidential election scheduled for October 26.
Demonstrators also demand an overhaul in the arrangement at Kenya's national election oversight body, the Independent Elections and Boundaries Commission (IEBC), saying the opposition cannot expect a fair re-run of the presidential election with the body's current composition.
Senator James Orengo from the opposition alliance said the opposition also wants to warn ruling party lawmakers not to pass a proposed amendment to the election laws that would limit circumstances in which the Supreme Court could nullify an election.
"If parliament passes the law tomorrow, it will be like declaring war on the Kenyan people," he said.
Last month the Supreme Court nullified incumbent President Uhuru Kenyatta's August win due to procedural irregularities. The re-run vote will pit Kenyatta against opposition leader Raila Odinga, his longtime rival.
The opposition alliance is threatening to boycott the poll unless the election board changes some personnel. The uncertainty has created political turmoil in the east African nation, which is a regional trade hub and staunch Western ally.
In the meantime, a rights group said at least 37 people were killed in three days of protests that followed the presidential vote on August 8.
The government-backed Kenya National Commission on Human Rights said in its report released on Monday that this is the highest death toll yet given.
Some deaths were "attributed to police using live bullets and a few from police bludgeoning using clubs," the report said.