Saudi Arabia
Police in Saudi Arabia kill yet another migrant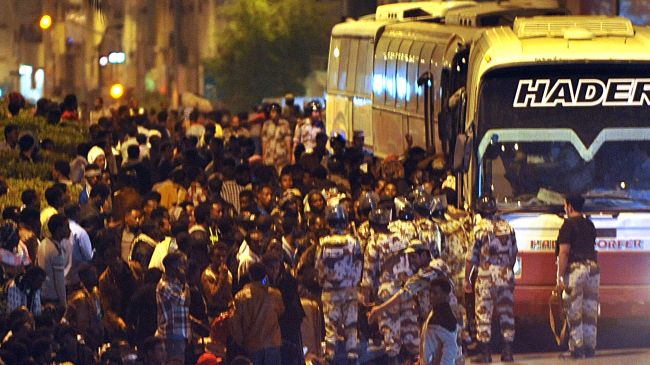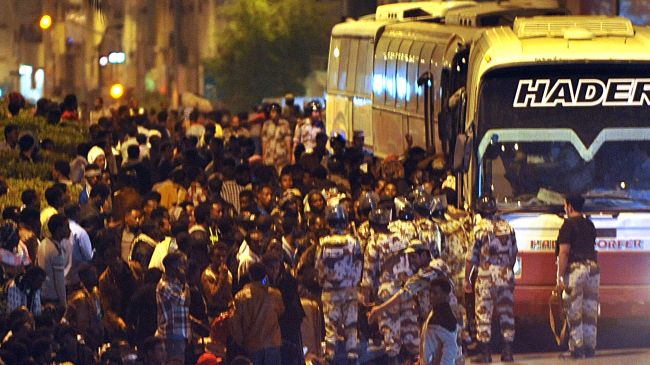 Saudi police have killed a Sudanese migrant worker in the latest round of violence against foreign immigrants.
On Wednesday, clashes erupted between Saudi police and foreign workers, mostly African, in Manfuhah, a southern neighborhood of the capital, Riyadh.
The Sudanese worker was killed in the clashes. Reports say nearly 20 other workers were injured in the incident.
Similar clashes were also reported in the same area on Tuesday. Three Ethiopian workers were killed in the incident, which took place when thousands of African workers, mostly Ethiopians, were waiting for buses to take them to deportation centers.
The Ethiopian government condemned the killings and called for an investigation into the incident.
Last week, Saudi authorities launched a crackdown on undocumented foreign workers, killing several people and imprisoning many others.
"This is unacceptable. We call on the Saudi government to investigate this issue seriously. We are also happy to take our citizens, who should be treated with dignity while they are there," said Ethiopian Foreign Minister Tedros Adhanom.
Riyadh has announced plans to create jobs for Saudi nationals by reducing the number of foreign workers, who total some nine million people.
Hundreds of thousands of workers have already left Saudi Arabia amid tough conditions for migrants.
Human rights groups have criticized Saudi Arabia over the condition of migrant workers.