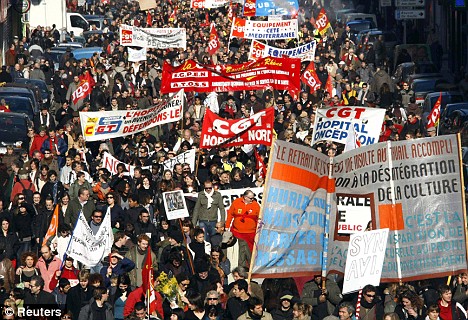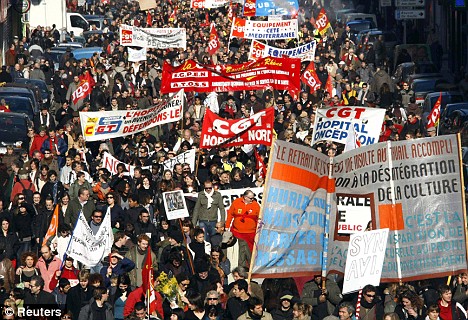 Police in the southern French city of Nice have clashed with protesters rallying against the government's plan to increase the retirement age.
A group of protesters in Nice protested against increasing the retirement age to 65 from 60 on Saturday, IRIB reported.
Police crackdown on protesters injured a number of them. Four police officers were also wounded in the clashes.
Meanwhile, the mayor of Nice, Christian Estrosi, criticized police attack on firefighters who were present at the rally.
Estrosi noted that the police's unacceptable behavior has been recorded and can be reviewed.
The French government plans to increase the retirement age by 2018. The move comes as part of pension reforms aimed at boosting the country's troubled economy.