Europe
Police nabs 5 men for mocking Grenfell tragedy by burning tower effigy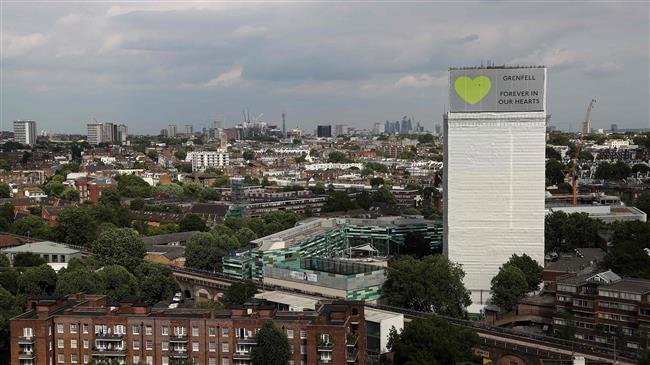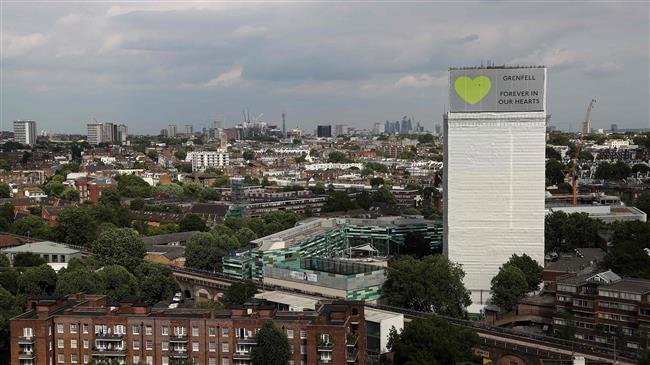 UK police have arrested five men in relation to an online video that shows a cardboard model of Grenfell Tower set ablaze, mocking last year's tragic inferno that destroyed the West London apartment building killing 72 of its residents.
London's Metropolitan Police said Monday that the men aged between the 19 and 55 and were suspected of a "public order offense" as investigation continued into the video.
The suspects handed themselves into South London police late on Monday.
The harrowing video, which has now gone viral, shows a group of people placing a cardboard Grenfell Tower with residents painted in some of its windows in the center of a bonfire.
The anonymous clip then shows onlookers mimic the screams of the residents who were killed in the huge fire that engulfed the housing tower block in June 2017.
As the effigy starts to catch fire, bystanders can be heard on the video shouting in a mocking manner "Help me, help me," while one person makes fun of the London fire brigade stay-put policy for emergency situations, saying, "Don't worry, stay in your flat."
The vulgar gag prompted a response from Prime Minister Theresa May, who called the act "utterly unacceptable."
Metropolitan Police Commander Stuart Cundy released a statement on Monday, saying he was "appalled by the callous nature" of the video.
"To mock that disaster in such a crude way is vile. I can't imagine the distress this video will undoubtedly cause to bereaved families and survivors," Cundy said.
He also asked people with information on the incident to come forward.
London Fire Commissioner Dany Cotton also voiced concern, saying the actions of those involved "cannot be justified on any level."
More than 2,000 people have attended a march in London to demand justice for the victims of Grenfell Tower fire.
"To intentionally use and mock the Grenfell Tower fire in this way will cause deep pain and offense to the bereaved, survivors, the local community and all of the emergency services who will never forget that night," Cotton said.
Many have blamed the government's neglect of the poor conditions of the 24-story building as a cause of the fire. Grenfell Tower was populated by impoverished, mainly ethnic-minority, residents.
A year on from the avoidable disaster, survivors still seek justice. The government has failed to deliver on its promises of resettling the survivors in nearby buildings. An inquiry to indentify the real culprits behind the tragic incident is still ongoing.