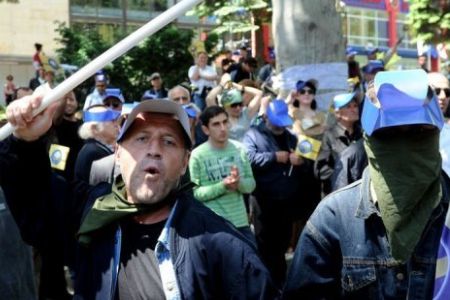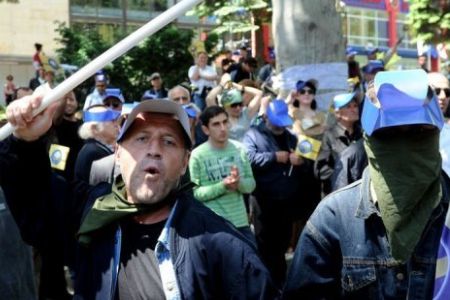 A police officer has been killed during clashes between Georgia's riot police and thousands of protesters demanding the resignation of Georgian President Mikheil Saakashvili.
The Georgian government announced the death of the police officer who was hit by a vehicle in a convoy of cars leaving the site of the protests on Thursday, Reuters reported.
One of the cars in the leaving convoy was carrying Georgian opposition leader Nino Burjanadze.
"Burjanadze and her husband were rushing to leave the scene in a convoy of five jeeps. One of the vehicles from their convoy hit a policeman who later died in the hospital," said Georgian Interior Minister Spokesman, Shota Utiashvili.
For five consecutive days, Georgians have protested against the pro-Western government's failure to improve living conditions and reduce the country's unemployment rate.
A move to arrest Georgia's former defense minister after he turned against the Georgian president in 2007 helped spark mass protests.
The opposition National Assembly has accused Georgian officials of detaining scores of government opponents and seizing hundreds of activists' cars before the rallies.
The Georgian interior ministry has, however, dismissed the allegations as "completely untrue."