Europe
Police probed over attempts to recruit student spies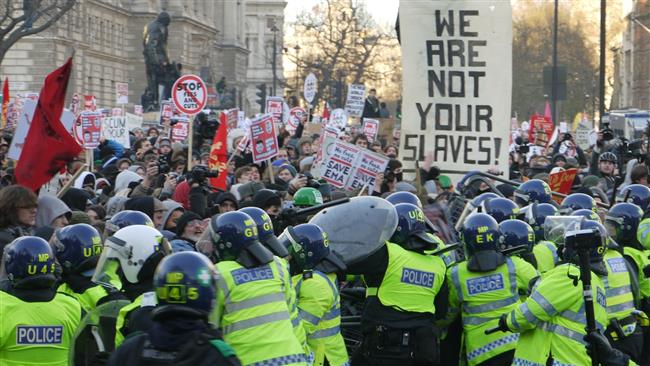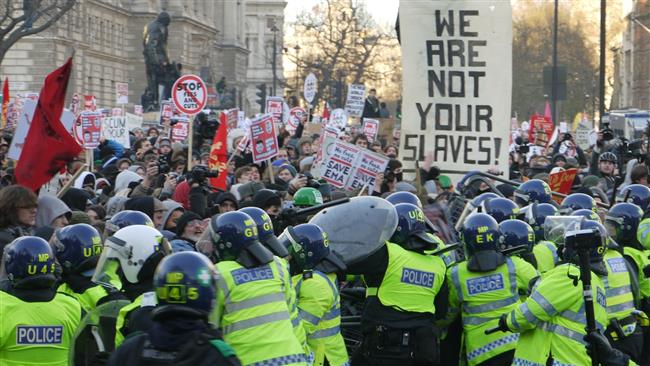 Two UK police officers face misconduct allegations for their attempts to make student campaigners spy on their colleagues.
This comes in the wake of allegations by four activists who argue they quit campaigning after they were intimidated by the police officers trying to make turn them into informers, the Guardian reported.
Cambridgeshire Police says it has started an internal investigation into the allegations.
"An investigation is currently being carried out following a public complaint, therefore it would be inappropriate for us to comment any further on this matter," police said.
The British police which has already been under fire for spying on political groups.
'Horrible show of paranoia'
A journalism student from Glasgow has slammed the revelation as "a horrible show of paranoia" against the youths.
"The police trying to get student to act as mole against their peers is a horrible show of paranoia, Franshesca Hashemi told Press TV on Wednesday.
Hashemi described the spying program as "miscarriage of justice" and called for a widespread probe into the issue.
"it's completely shocking. This is a smaller scale image of what CIA and FBI do to get drug lords and terrorists. You can't employ the same tactics to students who were campaigning against austerity, against racism, against the destruction of the environment,…" she added.
Tip of iceberg
Meanwhile, UN Special Rapporteur on the freedom of peaceful assembly criticized the police over "raw, unvarnished intimidation and activist-busting.
Maina Kiai described the move as "the antithesis of democracy" and called for more investigation into similar allegations on police misconduct in this regard.
"The volume of similar allegations across the UK in recent years makes it obvious that this needs to go beyond a single officer," he told the Guardian.