Iran
Police to give crushing response to outlaw groups: Iranian Comdr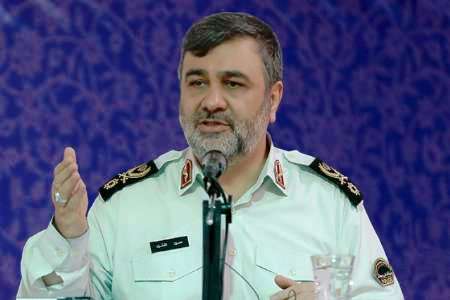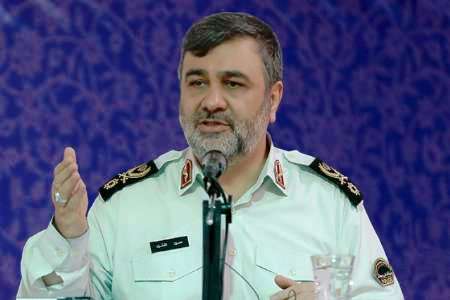 Iran's Law Enforcement Commander Brigadier General Hossein Ashtari said on Friday that Iran's armed forces will give a crushing response to the outlaw groups for their terrorist attack on the Iranian border guards in Mirjaveh.
Ashtari made the remarks on the sidelines of the funeral procession held in the holy shrine of Imam Reza (AS) in this northeastern provincial capital city for a number of the Iranian border guards who were martyred in an ambush by terrorists near Iran's border with Pakistan on April 26.
He called on the Iranian officials to urge Pakistan to immediately identify and confront the terrorist groups involved in the criminal act against the Iranian border guards.
He pointed to terrorist group's settlement and training in Pakistan, saying that Iran's Law Enforcement Force is ready to stand against any aggression to the national borders.
"The Law Enforcement forces will confront any insecurity or disorder, particularly at the border areas, and will not let any armed terrorist group or bandits to possess Iranian territories for a single moment," said Commander Ashtari.
Armed bandits affiliated to the so-called Jaish ul-Adl (Army of Justice) terrorist group attacked the Iranian border guards from the Pakistan's soil on April 26, killing 11 Iranian border guards, including 3 officers and 8 privates in an ambush in Mirjaveh region some 75 km to the eastern Zahedan, capital city of the Sistan-Baluchestan province, neighboring Pakistan.
Iran said that since the attack was carried out from the Pakistani soil, Islamabad should be accountable for the presence of terrorists in its territory and for their operations against Iran.