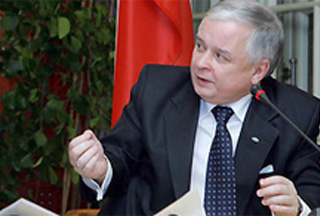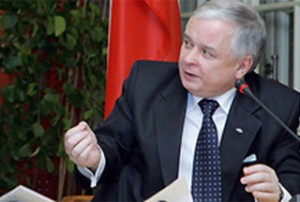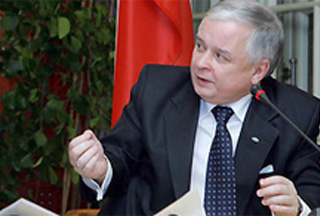 After much controversy, Polish President Lech Kaczynski has finally signed the European Union's Lisbon reform treaty into law.
"Today is a very important day in the history of Poland and the European Union," Kaczynski said on Saturday after inking the text at a ceremony attended by top EU officials, including the president of the European Commission, Jose Manuel Barroso.
The treaty, which has to be ratified by all 27 EU member-states before it can come into effect, now lacks approval by just one country, the Czech Republic.
The Euro-skeptic Czech President, Vaclav Klaus, has said he will not sign the treaty unless his country is granted an opt-out from the EU's Charter of Fundamental Rights.
On Friday, Ireland, the only other EU state, besides the Czech Republic, that had not ratified the treaty, cast its vote in favor of the reforms.
"The fact that the Irish people changed their minds meant the revival of the treaty, and there are no longer any obstacles to its ratification," Kaczynski said at the ceremony.
He also stressed that the EU remains a union of sovereign nations and added that it should open up its doors to new members, including former Soviet states such as Georgia.
The Lisbon Treaty, the successor to the European Union Constitution, was drawn up in December 2007 to re-structure the bloc's decision-making process following its enlargement.
The controversial treaty would create a new EU president and secretary of state, as the world's largest political and economic alliance, encompassing almost 500 million people.
EU leaders have agreed to implement the reforms to help the bloc play a more critical role on the global stage.