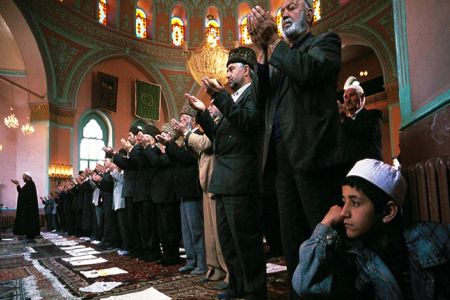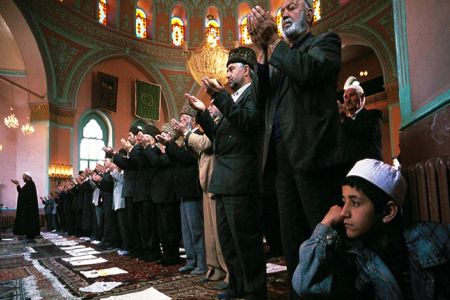 A number of Azerbaijani political parties have slammed the Baku Yasamal Court ruling on a group of Shia Muslims, who were arrested during a religious ceremony.
Leaders of a number of political parties including the Islamic Party of Azerbaijan, the Virtue Party, and the National Unity formed a committee in February to defend and support the detained Muslims.
In a statement issued on Saturday, the committee slammed the verdict calling it unjust.
"Suppressing Muslim mourners and sentencing them to imprisonment will bring happiness to enemies of Azerbaijan," they said in a statement.
The committee also emphasized on the necessity of an appeals court saying that Azerbaijan's judiciary courts should avoid passing political verdicts.
Some 15 people were detained on February 13 during a religious ceremony marking the anniversary of passing of Prophet Muhammad (PBUH) in Baku.
Although the Shia Muslim group affiliated with the Islamic Party of Azerbaijan had official permission for the procession, police blocked the event and clashed with participants.
The Yasamal Court of Baku sentenced Elchin Abbasov and Seymur Huseynov to 4 years and Elmar Samedov, Aghali Ikhyayev and Bilal Ahmedov to 4.5 years in prison.
During its first meeting on February 23, 2010, the committee declared that initiating criminal cases against peaceful mourners ran counter to Azerbaijan's Constitution.
The government has recently passed new restrictions on the activities of mosques and teaching the Quran, while a national referendum held in March 2010 approved two amendments limiting the spread and propagation of religion.
According to Azerbaijan's State Committee on Work with Religious Structures (SCWRS), the country's Muslim population is approximately 65 percent Shia and 35 percent Sunni.