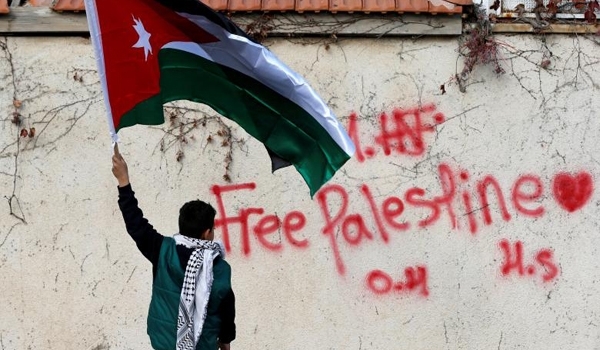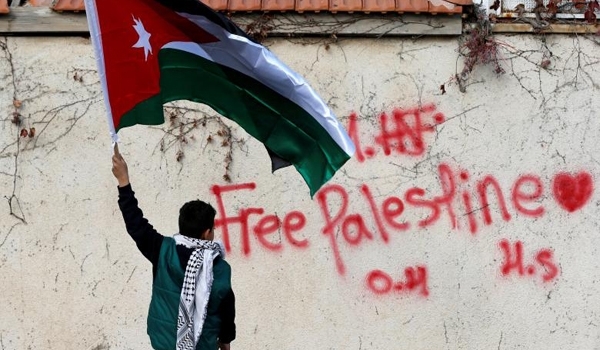 A new poll showed that fewer than half of Americans support US President Donald Trump's recognition of Jerusalem al-Quds as Israel's capital and even a smaller number support moving the US embassy from Tel Aviv to the the holy city.
Americans are deeply divided over Trump's decision to recognize Jerusalem as the capital of Israel, with 44 percent approving the move and 45 percent disapproving, according to CNN poll released Friday.
The survey also shows that 49 percent say the US embassy in Israel should not be moved from Tel Aviv, while 36 percent support the move.
Two-thirds of Americans add the US should not take the side of either Israel or Palestine in the Middle East conflict.
Most Americans, 56 percent, also doubt that a time will come when Israelis and Palestinians will reach peaceful settlement.
US President announced early December that Washington would be recognizing Jerusalem al-Quds as Israel's capital, stressing that the United States would relocate the embassy in the occupied lands from Tel Aviv to Jerusalem al-Quds.
The move was hailed by Israel but condemned by the rest of the international community as one which undermines the peace talks.
Washington's al-Quds move has raised a chorus of outcry across the international community. The Muslim world, the UN, world leaders from Europe to the Middle East to Australia, and even US allies in the West have criticized the bid, saying it would plunge the already tumultuous region into new upheaval.
Heavy clashes also broke out between Israeli troops and Palestinian protesters after Washington's decision in Jerusalem al-Qud's Old City, Hebron (al-Khalil), Bethlehem and Nablus in the West Bank as well as the besieged Gaza Strip.
According to reports, thousands of Palestinians were wounded by Israeli army's fire during protests against the US decision to recognize Jerusalem as the capital of Israel, while over 500 were detained by Israeli forces and police. Also, a number of Palestinian demonstrators have been killed in the Gaza Strip and the West Bank during the protests against the US President's decision on Jerusalem.
People in different countries have also hit the streets to denounce Trump's recognition of Jerusalem al-Quds as Israel's capital.
The Organization of Islamic Cooperation (OIC), in a statement issued following an extraordinary summit in Turkey's Istanbul, declared East Jerusalem the capital of Palestine "under occupation" and urged the US to withdraw from the peace process and back down from its Jerusalem decision.
On Thursday, the United Nations General Assembly (UNGA) overwhelmingly passed a non-binding resolution condemning US President Donald Trump's decision and called on states not to move their diplomatic missions to the sacred city. The UNGA vote followed the US veto of a UN Security Council (UNSC) resolution Monday. All other UNSC members voted in favor of a motion to rescind Donald Trump's move.