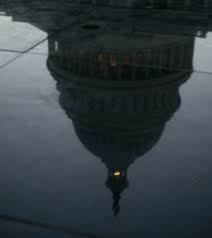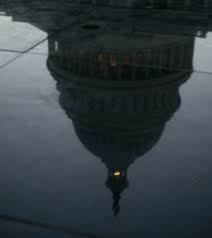 A wide majority of Americans believe that most Republican members of Congress should not be reelected in 2014, a new poll shows.
According to the poll, conducted by CNN/ORC between Oct. 18 and 20, 54 percent of respondents said Democratic members of Congress do not deserve to return to D.C. following November 2014, either.
Just 20 percent said that the bulk of Republican lawmakers deserve to serve another term, and 42 percent said the Democrats do deserve reelection.
The poll reflected what many perceive to be a blow to the GOP party following the fiscal fight that shut down the government and nearly lead to the US defaulting on its $16.7 trillion debt.
In another nationwide USA TODAY/Princeton Survey Research Poll, nearly half of Americans, 47 percent, said Congress would work better if nearly every member of Congress is replaced.
Most people in American are pessimistic about the current and future state of the US economy.
In another survey conducted jointly by ABC News and the Washington Post, more than half of the respondents blamed the Republicans for the fiscal standoff.
Although a last-minute deal in Congress saved the United States from an unprecedented debt default, worries continue that the deal may have set the stage for another standoff as early as next year.
The government shutdown, which began on Oct. 1, officially ended on Oct. 17 after a compromise deal in Congress that would fund the government through January 15. The compromise also allowed the Treasury to keep borrowing funds until February 7.