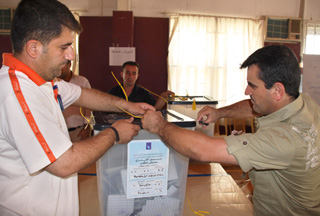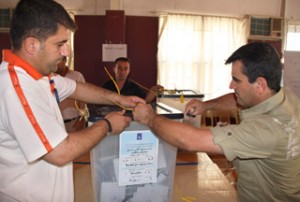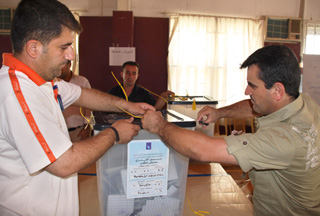 Polls have opened in Iraq's autonomous Kurdish region to elect a president and a parliament as regional president Massud Barzani is expected to be re-elected to his post.
The presidential and legislative elections began at 8 a.m. (0500 GMT) in the largely autonomous northern region and will continue until 6 p.m. (1500 GMT). After the polls close, the ballots will be flown to Baghdad for tallying. If all goes smoothly, the official count is expected to take two-to-three days.
Barzani's Kurdish Democratic Party (KDP) and Iraqi President Jalal Talabani's Democratic Union of Kurdistan (PUK), the region's most powerful parties, will run for seats on a joint list against 23 alliances of myriad smaller parties.
The two main parties are likely to win the lion's share of parliamentary seats.