North America
Polls paint dreary picture at one-year mark of Biden's presidency
A year into his presidency, Joe Biden's report card looks as lackluster as that of his megalomaniac predecessor, with the country continuing to battle problems on multiple fronts.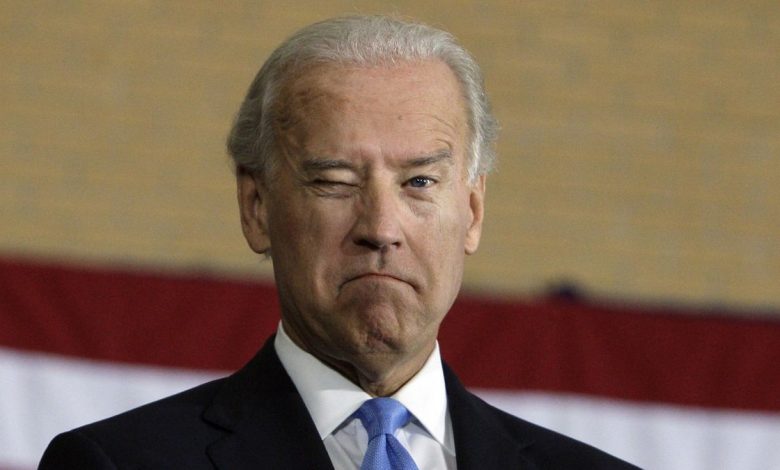 Many polls have been conducted to mark his one year in office, all painting a dreary picture.
A latest Reuters/Ipsos opinion poll shows Biden's public approval rating nosediving to the lowest level of his presidency as the country continues to grapple with COVID-19 pandemic and its economic toll.
The countrywide poll, conducted January 19-20, found that 43 percent of American adults approved of Biden's performance as president, while 52 percent disapproved.
It marks a significant drop in his approval rating, from around 50 percent in first months, which many experts attribute to his uninspiring response to COVID-19 and the botched exit from Afghanistan.
The alarming slump in Biden's popularity has got Democrats worried as they fear it might affect the party's performance in Nov. 8 elections. If Republicans manage to gain control of the House of Representatives or the Senate, Biden's legislative agenda would be seriously imperiled.
Another poll by The Associated Press and the NORC Center for Public Affairs Research on Wednesday produced similar results, showing that more Americans disapprove than approve of how Biden is handling his job – 56 percent to 43 percent.
According to the poll, just 28 percent of Americans said they want Biden to contest the election again in 2024, including only 48 percent of Democrats.
The poll of 1,161 adults was conducted January 13-18 using a sample drawn from NORC's probability-based AmeriSpeak Panel, which is designed to be representative of the US population.  
In a July AP-NORC poll, 59 percent of Americans said they approved of Biden's job performance. His approval rating dropped to 50 percent by late September in the wake of the coronavirus crisis, withdrawal from Afghanistan and poor efforts to push economic, infrastructure and tax policies through Congress.
A joint survey carried out by Morning Consult and Politico on Tuesday showed that 68 percent of voters believe that the US is going on the wrong path, while only 32 percent held the opposite view.
Moreover, only 41 percent of respondents expressed satisfaction with Biden's performance in the office, and 56 percent expressed dissatisfaction.
It came a few days after a CBS News survey found half of the respondents "frustrated" and "disappointed," by Biden's presidency.
The latest CNN Poll of Polls, however, shows that his approval rating has plummeted even more than what other polls show – 41 percent of Americans approve of the way he is handling his job while 54 percent disapprove.
President Biden took office one year ago.

He's presided over the worst inflation in 40 years. Historic spikes in murders & illegal border crossings. COVID surges, school closures, & illegal mandates. A failed, fatal retreat from Afghanistan. And far-left attacks on institutions. pic.twitter.com/YtJCjPJrvo— Leader McConnell (@LeaderMcConnell) January 20, 2022
"These numbers at the one-year mark of his presidency mean views of Biden are some of the worst for a newly elected president since pollsters began tracking approval ratings," said the report.
In a rare news conference on Wednesday, Biden acknowledged frustration of Americans at the end of his first year in office, but vowed to make progress in the fight against pandemic and soaring inflation.
He defended his course of action, saying no other president "has done as much" as he did in one year.
"I don't think there's been much on any incoming president's plate that's been a bigger menu than the plate I had given to me," he said. "The fact of the matter is, we got a lot done."
"I didn't overpromise," he said, blaming Republicans in Congress for their refusal to work with him. "I'm going to stay on this track."
He also dismissed his weak job approval ratings, saying, "I don't believe the polls."
He showed no remorse or regret over his decision to make a hasty and chaotic military exit from war-ravaged Afghanistan, saying "I make no apologies."
In most recent blows to his presidency, Biden's voting rights push was vetoed by two Democratic senators while his vaccine-and-test mandate for big firms was struck down by the apex court.
These setbacks came after social spending and climate change legislation were also stalled, primarily because Democratic senators, Joe Manchin of West Virginia and Kyrsten Sinema of Arizona, refused to come on board.
Biden also faced blistering criticism for words deemed detrimental to national unity by comparing opponents of voting rights reform to segregationists.
White House press secretary Jen Psaki said last week Biden's difficulties were an occupational hazard of his willingness to tackle the nation's most difficult problems and that he would keep pushing "the boulders up the hill."
But, the problems Biden is dealing with at the moment appear far from solvable, including voting rights bill, social spending bill, as well as the fight against coronavirus, which is peaking again.