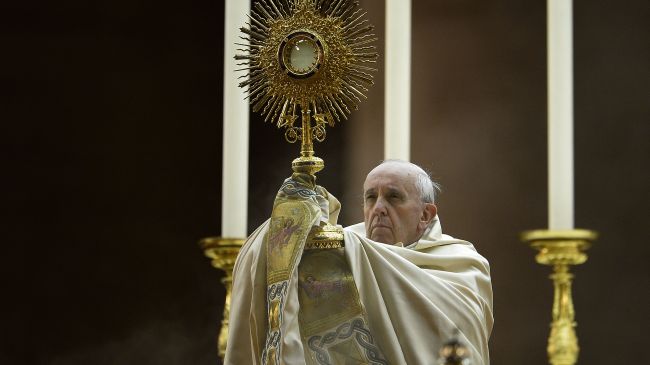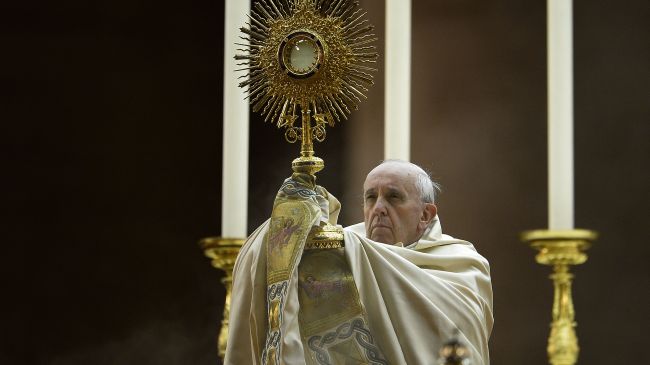 The pope of the Roman Catholic Church has strongly opposed US war plans against Syria and called on world leaders to pull humanity out of a "spiral of sorrow and death," saying war is always a defeat for humanity.
Pope Francis made the remarks on Saturday as he led a mass peace vigil on St. Peter's Square in the Vatican City in which about 100,000 people participated.
"Violence and war lead only to death, they speak of death! Violence and war are the language of death!" said Francis, who led the world's 1.2 billion Roman Catholics in a global day of prayer and fasting for peace in Syria.
"War always marks the failure of peace, it is always a defeat for humanity," he added.
"We have perfected our weapons, our conscience has fallen asleep, and we have sharpened our ideas to justify ourselves. As if it were normal, we continue to sow destruction, pain, death!" Francis said.
"At this point I ask myself: Is it possible to change direction? Can we get out of this spiral of sorrow and death? Can we learn once again to walk and live in the ways of peace?"
On Thursday, the pope wrote to the world leaders attending the G20 summit in Russia, asking them to speak out against a military strike on Syria.
Francis said the talk of war against Syria has prevented a diplomatic solution to the conflict and caused the "senseless massacre" of innocent people in the Arab country.
The war rhetoric against Syria intensified after foreign-backed opposition forces accused the government of President Bashar al-Assad of launching the chemical attack on militant strongholds in the suburbs of Damascus on August 21.
Damascus has vehemently denied the accusations, saying the attack was carried out by the militants themselves as a false-flag operation.
On August 31, US President Barack Obama said he has decided that Washington must take military action against the Syrian government, which would mean a unilateral military strike without a UN mandate.
Obama said that despite having made up his mind, he will take the case to US Congress. But he added that he is prepared to order military action against the Syrian government at any time.
On Wednesday, the US Senate Foreign Relations Committee voted 10-7 in favor of a resolution authorizing the Obama administration to attack Syria.
Obama administration officials have embarked upon an extensive lobbying campaign on Capitol Hill, where US lawmakers in both chambers of Congress are expected to vote on a military action against Syria after they return from recess on September 9.