Europe
Pope Francis speaks against insulting religions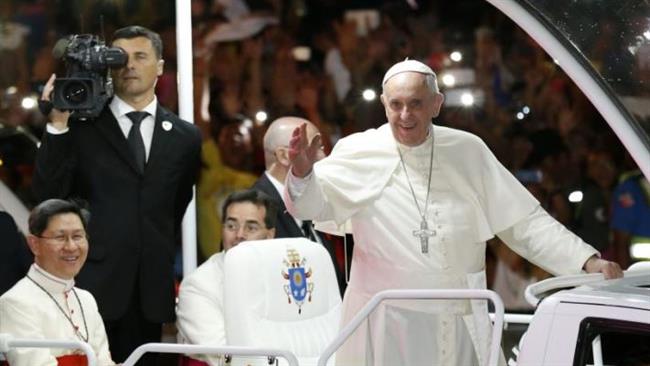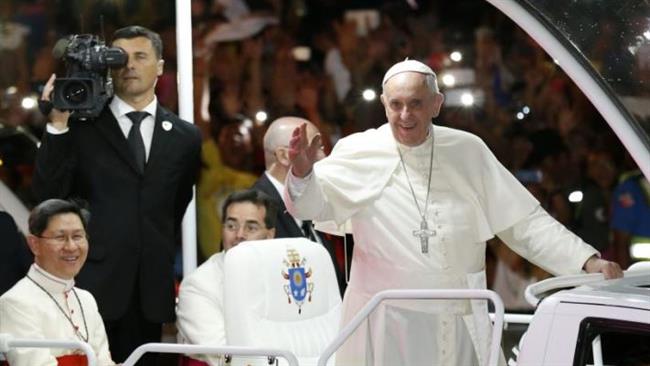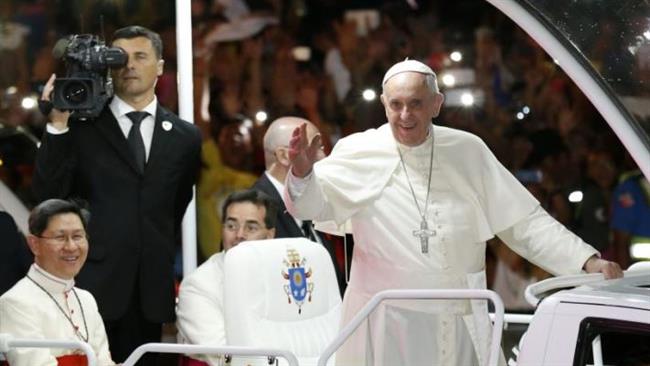 Pope Francis says there are limits to freedom of expression, especially when someone's faith is insulted or ridiculed.
The pontiff made the remarks while speaking to reporters as he flew from Sri Lanka to the Philippines on Thursday.
The pontiff defended freedom of expression as not only a fundamental human right but a duty to speak one's mind for the sake of the common good.
However, the leader of the Catholic Church stressed that certain limits exist as people cannot make a toy out of other religions and insult the faith of others.
"There is a limit. Every religion has its dignity…in freedom of expression there are limits," he pontiff said, adding, "You can't provoke, you can't insult the faith of others, you can't make fun of faith."
He went on to say that it was wrong to provoke others by insulting their religion and that one could "expect" a reaction to such abuse.
This comes as religious leaders across the globe have condemned the publication of a blasphemous cartoon depicting the Prophet Mohammad by the French satirical magazine, Charlie Hebdo.
On Wednesday, the magazine once again published a cartoon of the Prophet on the cover of its new edition despite warnings that the move is provocative.
Charlie Hebdo has repeatedly provoked Muslim anger by publishing cartoons of the Prophet Mohammad.
A recent wave of terrorist attacks in France began on January 7, when the satirical paper's office in Paris came under assault by two gunmen. Twelve people were killed in the incident that was followed by other terrorist attacks claiming five more lives.
An al-Qaeda branch in Yemen claimed full responsibility for the January 7 attack. The group said it chose and supported Said and Cherif Kouachi, the two brothers who allegedly carried out the deadly assault.