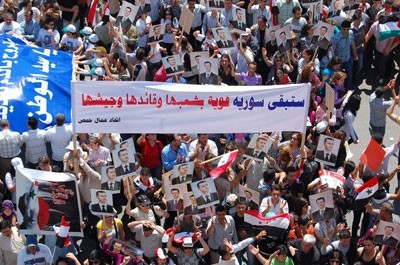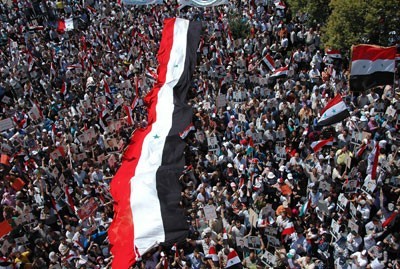 Thousands from all spectrums of the Syrian people gathered in two mass rallies across the streets of Homs city and al-Makhram city, 45 km east of Homs in support of the comprehensive reform program led by President Bashar al-Assad.
The participants indicated to the importance of preserving the national unity, stressing their commitment to Syria's stances in the face of incitement campaigns targeting its unity and stability.
They reiterated rejection of biased conspiracies and all attempts to sow sedition between the Syrian people.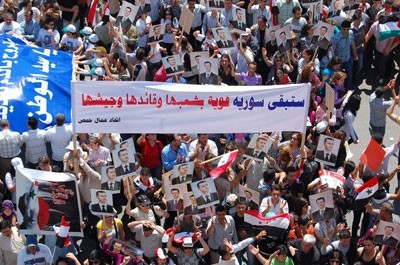 The participants gathered in front of the building of Homs Trade Union and chanted national slogans, raised flags and banners which express the Syrian people support to the comprehensive reform program.
They expressed satisfaction over the reform steps taken which meet the Syrian citizens' aspirations and represent Syria's internal stability to improve the social and economic situation of the Syrian people.