Syria
Popular Uprising against Terrorists Underway in Northwestern Syria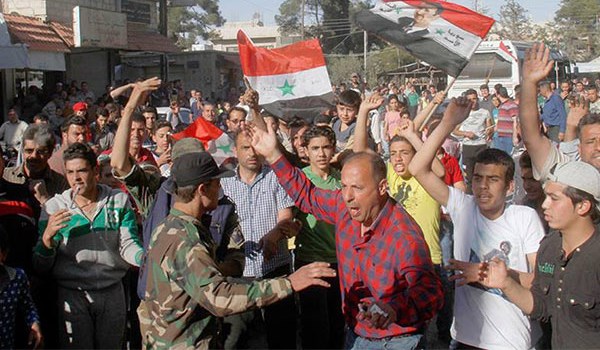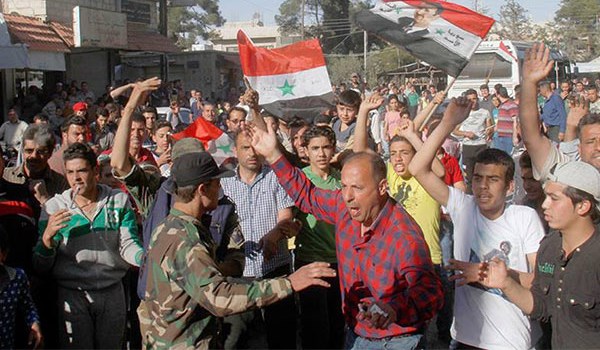 People in a small but key town in Idlib province took to the streets, protesting against Tahrir al-Sham Hay'at (the Levant Liberation Board or the Al-Nusra Front) after the terrorist group arrested a number of pro-peace civilians on Tuesday.
Tens of people in the town of Ma'arat Mesrin demonstrated against Tahrir al-Sham, calling on Tahrir al-Sham to release the captured civilians.
The uprising came after Tahrir al-Sham captured 20 people on charges of promoting peace with Damascus.
In the meantime, Tahrir al-sham and other terrorist groups suffered heavy casualties in 10 attacks by unknown assailants in Idlib province in the last 24 hours.
The Syrian army also continued dispatching more troops and military equipment to Northern Syria in preparation for its major imminent operation in Idlib.
Earlier today, almost 1,500 people left terrorist-held regions in Idlib via Abu al-Dhohour humanitarian corridor, heading towards regions that are under the Syrian Army's control in spite of terrorist groups' attempts to prevent the evacuation process.
The Arabic-language website of Sputnik reported that a sum of 300 Syrian families with the total number of almost 1,500 left Idlib towards regions that are under the army's control via Abu al-Dhohour corridor in Southeastern Idlib.
It further said that the corridor will be open for five days, adding that thousands of civilians that had left their regions in the depth of Idlib province to escape through the corridor were forced to return to their villages and towns as the terrorist groups are preventing their exit.
The report went on to say that the people that managed to leave Idlib said Tahrir al-Sham terrorists are arresting men, specially the youth, to prevent their escape and to force them to join the fight against the army.