Syria
Popular Uprising Reported against Turkish Backed FSA Occupiers in Northern Syria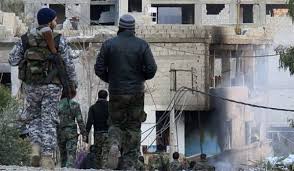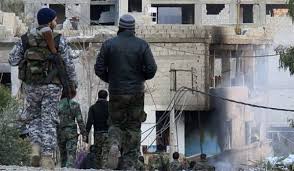 Civilians in the town of Afrin in Northwestern Aleppo poured into the streets on Wednesday and opposed occupation of their town by the Turkish troops and their allied militants.
Tens of civilians took to the streets in Afrin and chanted slogans against Turkish occupiers and their militant allies.
The uprising came after Ankara-backed militants captured a number of young men in al-Mahmoudiyeh North of the town.
In the meantime, terrorists of Ahrar al-Sharqiyeh and Eastern Ghouta terrorists engaged in heavy fighting that inflicted several casualties on both warring sides.
Assassination of people and looting civilians' assets by the Ankara forces have enraged people in Afrin.
On Tuesday, the Ankara-backed militant groups conducted excavation again in Afrin region in Northwestern Aleppo, destroying Cyrrhus ( a city in ancient Syria founded by Seleucus Nicator, one of Alexander the Great's generals) known among Arabs as Nebi Huri and other historical sites in the region.
In the meantime, Director General for Antiquities and Museums of Syria Mahmoud Hammoud pointed to the major damage inflicted on Cyrrhus (Nebi Huri) that has been built in the fourth century BC, adding that the terrorists have ruined the pyramid-shaped mausoleum of Nabi Huri and built a cement building on top of it.
Meanwhile, local sources said that Ankara-backed militants have set fire at almost 5,000 trees in Rajo region only in the last week.