Syria
Possibility for Clashes between Syrian Army, Kurds Raises in Deir Ezzur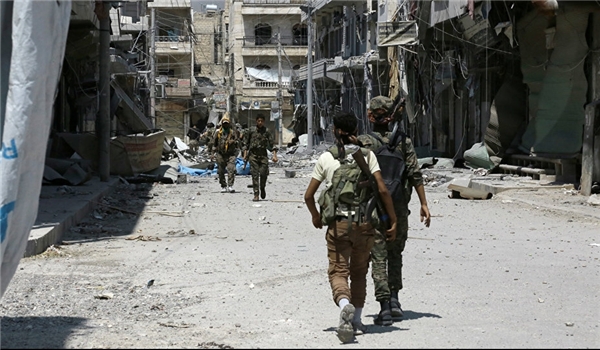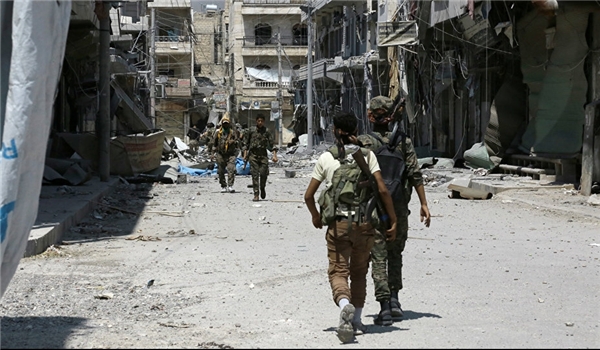 The Kurdish forces' move towards the strategic town of Albu Kamal at borders with Iraq concurrently with the Syrian army's presence in the region and Damascus' repeated warnings to the Kurds have raised the possibility of clashes between the two sides.
The Syrian Observatory for Human Rights reported on Thursday that the Syrian Democratic Forces (SDF) have advanced in the Eastern parts of Deir Ezzur province, gaining control of a village near the town of al-Shahil in the Eastern coasts of the Euphrates river.
They also advanced from al-Tanak oil field towards al-Kashmeh oil field near the village of al-Kashmeh, taking control of the oil field.
The Kurdish forces have now reached regions 20km away from Albu Kamal and 14km from Deir Ezzur's borders with Iraq.
Meantime, the Syrian army forces' presence near Albu Kamal have laid siege on the towns of al-Sokriyeh and Hamdan from East, South and West.
Also, other army troops want to complete the siege on the ISIL in Albu Kamal by advancing from the road linking al-Mayadeen in Southeastern Deir Ezzur to the strategic town.
Local sources confirmed on Wednesday that the ISIL continues to surrender its positions to the SDF within the framework of its earlier agreement on the territories that it holds in Eastern Syria.
The sources reported that the ISIL delivered the town of al-Shahil in Eastern Deir Ezzur to the SDF, adding that the ISIL has handed over the key town of al-Basireh to the US-backed forces.
ISIL has been pulling forces back from more positions in Eastern Deir Ezzur, handing them over to the SDF based on a secret agreement, sources affiliated to militants said.