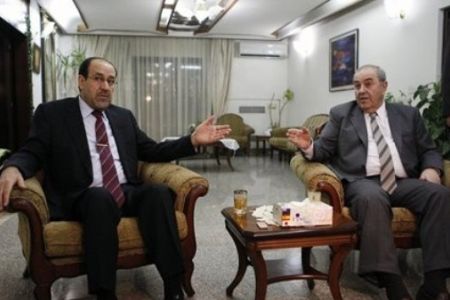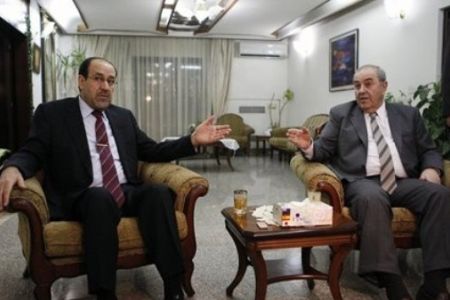 Iraqi political rivals meet again in an attempt to appoint a future government, an expectation they have failed to meet since general elections eight months ago.
The March 7 polls saw arch-rivals, Prime Minister Nouri al-Maliki's State of Law coalition and former Premier Ayad Allawi's al-Iraqiya Alliance failing to secure an absolute majority in the 325-member parliament.
The deadlock on the makeup of the next ruling structure has persisted to date amid high-profile warnings that further delay could increase violence across the country.
However, commenting on the details of the Tuesday gathering in Baghdad, Deputy Prime Minister Roz Nouri Shawes said, the attendees "have agreed on the importance of accelerating the formation of the Iraqi government and show commitment to the Iraqi constitution and form a national unity government and not a majority government," a Press TV correspondent reported.
Politicians would meet again on the matter on Wednesday ahead of a key parliament session.
The MPs are expected to choose a parliament speaker on Thursday, a move which would hopefully be followed by the election of president and prime minister.
On Sunday, government spokesman Ali al-Dabbagh said a deal had been reached, which tasks al-Iraqiya with naming the spokesman. The agreement, he said, reinstates Maliki and President Jalal Talabani.
The next leadership is expected to defuse the countrywide tension, resulted from the 2003-present United States-led occupation.