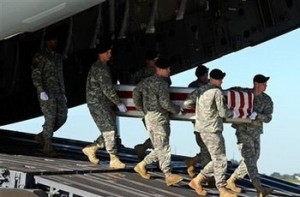 Two more US soldiers serving with the NATO-led forces have been killed in troubled eastern Afghanistan, the alliance says.
NATO said in a statement on Wednesday that the soldiers were killed by an improvised explosive device in the country's east.
The statement did not release information about the exact location of the incident.
The latest deaths bring the number of foreign forces killed in Afghanistan since the start of the year to 17.
Much of eastern Afghanistan is gripped by militant-led violence.
On Monday, 6 NATO soldiers — including three US servicemen — were killed in separate attacks in the war-torn country.