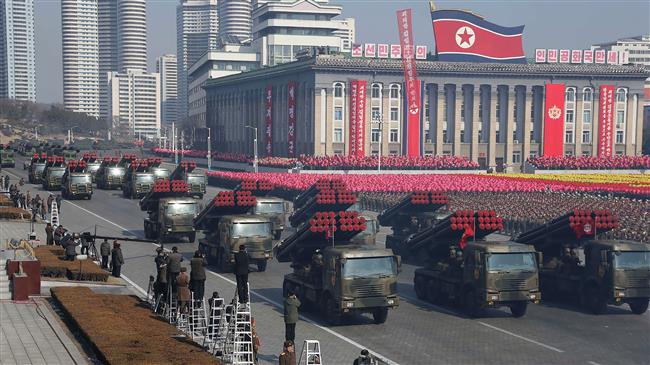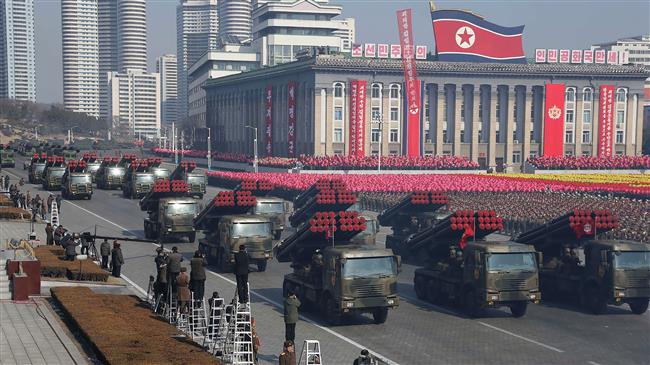 A pre-emptive attack by the United States against North Korea is "high risk" and "unpredictable," says a former top US military commander and intelligence chief, amid reports that the administration of US President Donald Trump is mulling a strike to take out the North's nuclear weapons and ballistic missile programs.
Retired Admiral Dennis Blair, who once led the US Pacific Command, told the Guardian in an interview published Tuesday that it was a tough order for Washington to cripple Pyongyang's nuclear arsenal in a so-called "bloody-nose" strike and Trump had to wait for a first strike by Pyongyang instead.
"With all the tunnels they have, with all of the difficulties of intelligence in that country, I don't think an American-South Korean strike [on the North] would have a high probability of taking out all of their nuclear capability and then you've left them with not only with nuclear capability but also an aggrieved sense of it," said Blair, who also served as director of national intelligence from early 2009 to mid 2010.
A pre-emptive strike is also likely to escalate into an all-out war, Blair further warned.
"We need to be consistent and powerful and persistent. I think that's a lot safer, so a lot of this talk about you know, sneak up on them and give them a bloody nose, be unpredictable, I think is not correct for dealing with a country like North Korea."
Although there has always been speculation that the US was preparing for such a strike against the North, the possibilities reached their highest last month, when Professor Victor Cha was dropped from consideration to be the US ambassador to South Korea.
Cha said in an article a short while later that some Trump government officials were seriously discussing a preemptive strike that they thought would show America's strength.
Rex Tillerson has said that the US is using "large sticks" instead of carrots to convince North Korea to give up nuclear weapons.
Blair, however, said it was not a good time for military action because the US had yet to exhaust diplomatic solutions.
"We haven't really tried hard enough with the most potent weapon we have and a lot lower risk than invading them or trying to bomb their nuclear program and that kind of thing," Blair said.
At the peak of the ongoing standoff, Trump  warned North Korea leader Kim Jong-un that he would use "fire and fury" to "totally destroy North Korea," referring to the country's leader as a "madman" and "little rocket man."
Threatening to destroy the US Pacific territory of Guam, the Korean leader hit back by calling Trump a "dotard" and promised to develop more advanced nuclear and ballistic missiles.