Iran
Pres. Rouhani: Iranians more powerful than before in dealing with US sanctions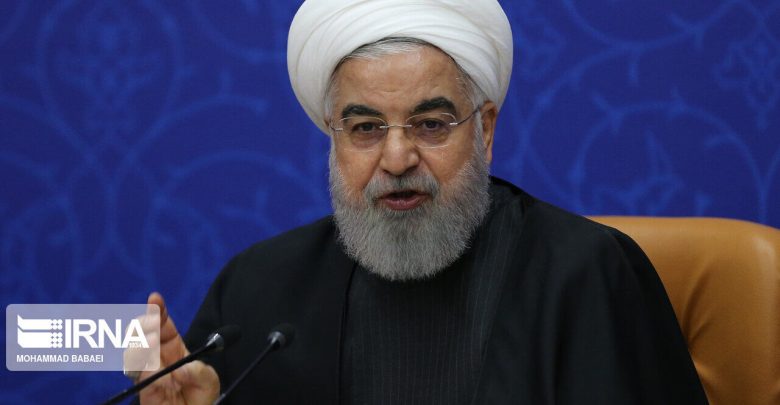 President Hassan Rouhani censured Thursday the American officials who follow wrong planning against Iran, stressing that the Iranian nation has become stronger and more powerful in dealing with the US sanctions and plots.
President Rouhani made the remarks through his speech to the 59th annual session of the General Assembly of the Central Bank of Iran (CBI) underway in Tehran on Thursday.
From the beginning of the US unilateral withdrawal from the Joint Comprehensive Plan of Action (JCPOA) on May 8, 2018, the US President Donald Trump stated that the Islamic Republic system cannot stand against the "highest level" of sanctions more than three months, but they could see today that the Iranian nation has become stronger and more powerful in confronting their plots and bans.
Despite the world's criticism over Washington's anti-Iran measures, Trump reinstated unilateral sanctions on Tehran on November 5, 2018, and imposed as he claimed the "highest level" of economic bans on the Islamic Republic of Iran.
"If no daily care is given, the distance between war and peace is only one bullet," Rouhani was quoted by the presidential website while speaking about the issue of peace.
Referring to the funeral procession of Lieutenant General Soleimani who assassinated by the US terrorist army in Iraq on January 3, the president said the ceremony was a unique event that showcased the system's power.
Martyrdom of General Soleimani affected the world economically and the region politically and spiritually that made all Muslims around the world mourn for him, the president noted.