Iran
Pres. Rouhani vows better situation for Iran in New Year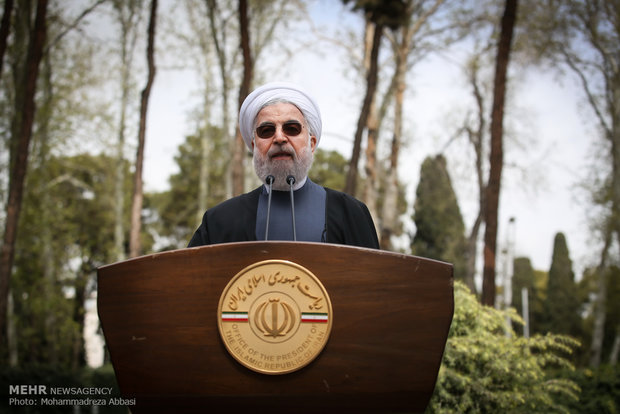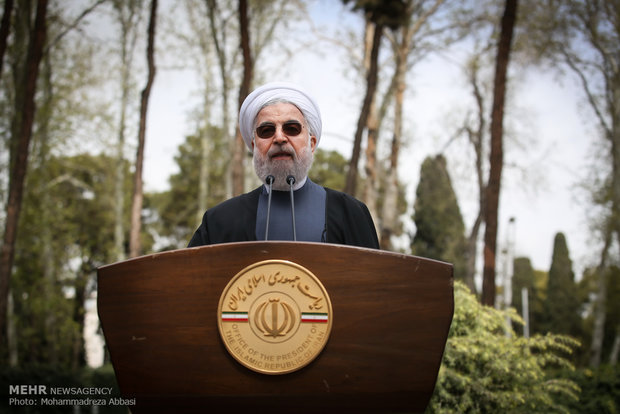 President Rouhani, while congratulating Iranian nation on the upcoming year, said the situation for Iran will be completely different now that the sanctions are lifted and economic ties improved.
Iranian President Hassan Rouhani on the sideline of the Cabinet meeting on Wed. told reporters the coming Spring (starting Mar. 20) carries the message of peace, moderation and friendship, saying "we will start this Spring with our banks and insurances no longer under sanction. We will increase our trade cooperation with various countries. Investment projects are currently underway and we have signed significant agreements with other countries in various levels."
He went on to add, "we will start this year while our Central Bank has established financial relations with many countries in the world, we have reconnected with SWIFT network, our nuclear rights have been recognized and we are now having nuclear exchange with the world."
While maintaining that the country will continue its constructive interaction with the world in the New Year, President Rouhani added "our people loathe extremism and confrontations. We are hoping that peace and stability will be restored to the region and those two or three countries that have unfortunately deviated from the path of moderation and chosen that of war and violence instead return to the path of humanity and peace."
"I am glad to see those extremists and warmongers that unjustly took our missile test case to the UN Security Council, have returned empty-handed and received a negative reply for their efforts," said Rouhani. "The world told them our missile tests are merely a defensive activity for protecting our country."
The President then assured that Iranian market will remain stable in the next year, adding "both our oil revenues and non-oil revenues will increase in the next year."
"Our oil and condensates exports will reach 2 million barrels in the coming few days, thus we will have a completely different situation for the next year," he said.