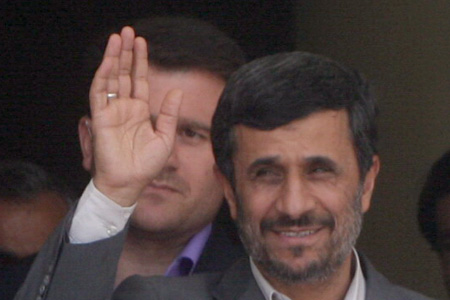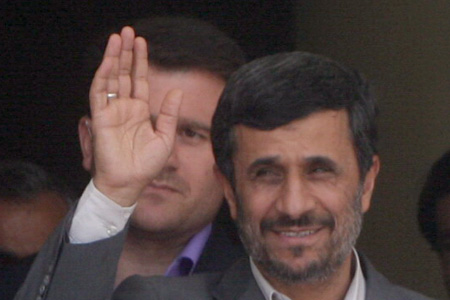 Iran's President Mahmoud Ahmadinejad has departed the Iranian capital, Tehran, for Beirut heading a high-ranking delegation in his first official state visit to Lebanon.
President Ahmadinejad is scheduled to meet with top Lebanese officials, including his counterpart Michel Suleiman, Prime Minister Saad Al-Hariri and the country's Parliament Speaker Nabih Berri.
During his two-day visit, the Iranian chief executive will sign a number of economic and trade contracts in industry, health and environmental sectors.
In addition to official talks with prominent Lebanese officials, President Ahmadinejad will visit southern Lebanon.
The visit triggered Israeli and US officials' objection as they have been pushing Lebanon to cancel the visit.
Israeli Foreign Minister Avigdor Lieberman said earlier that Tel Aviv was "extremely worried" about the Iranian president's visit.
Earlier on Tuesday, Leader of Lebanon's Free Patriotic Movement Michel Aoun denounced as "disgraceful and offensive" the US and Israeli objection to the scheduled visit to Beirut by the Iranian president.