Iran
President Ahmadinejad Orders Facilitated Construction of 2 Major Dams in Northern Iran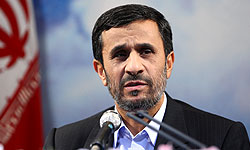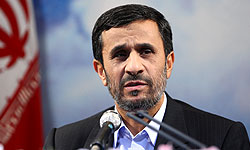 Iran's President Mahmoud Ahmadinejad issued an order to accelerate the construction of two important dams in the country's Northern province of Mazandaran.
According to Mazandaran governorate, the president has ordered the power ministry to provide the needed credits for the construction of Golourd Dam and completion of Shahid Rajayee irrigation dam.
The president asked the power minister to accomplish both projects in the remaining years of his office.
He also ordered accelerated accomplishment of yet another project for transferring Shahid Rajayee's water reservoir to supply drinking water for the provincial capital city of Sari.
Iran has a leading dam construction industry and ranked third among the world dam builders last year.
In October, Iranian First Vice President Mohammad Reza Rahimi said that the country ranks first in the region and third in the world in this field.
"At present, Iran ranks third in the world in dam construction while our dam building industry is unrivaled in the region," Rahimi said.
He further underlined Iran's progress in the hi-tech and power generation industry, and said, "Despite the sanctions imposed against the country in the past 33 years, Iran is presently the first electricity producer in the region and the 16th in the world."
Rahimi said that there are 135 dams under construction which, once operational, will help to the development of agriculture nationwide.
Iran is now viewed as a leading country in dam building. Iranian specialists now provide consultation services for the design and construction of various dams in different sizes.
According to the Iranian officials, many countries including Sri Lanka, Syria, and Tajikistan as well as African states have entered either dam construction or consultation projects with Tehran.