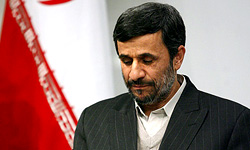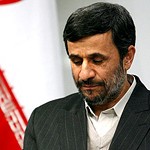 Iranian President Mahmoud Ahmadinejad on Monday underlined that Tehran considers friendship, interaction and mutual respect as major principals underlying its policy for expanding relations with other states.
"Establishment of friendly relations needs mutual understanding and respect for the rights of the others," Ahmadinejad said in a meeting with Austria's incoming ambassador to Tehran.
"We believe that friendship and cooperation among countries will serve the interests of all (sides)," Ahmadinejad mentioned, and stressed that ambassadors play a significant role in pursuing interactions and cooperation among nations.
He underlined that all sides should have a share in the world management and that the era in which a number of countries made decisions for the entire world is over now.
"A new era has started to emerge, the era in which certain states considered themselves superior to others and insisted on imposing their models on others is over now," he added.
He also lambasted attempts by a number of countries to interfere in the internal affairs of other countries, and noted, "We believe that materialization of human rights needs cooperation and interaction. Countries are necessitated to avoid intervention in each other's affairs and show respect for the culture and laws of each other."
During the meeting, the new Austrian Ambassador to Tehran Box Baum submitted his credentials to President Ahmadinejad, and assured that he would strive to deepen and boost Iran-Austria ties during his mission in the Islamic Republic.
Reminding Iran's significant and major role in the Middle East, Baum noted, "We can solve much of the regional problems, including insecurity, through interaction and dialogue."