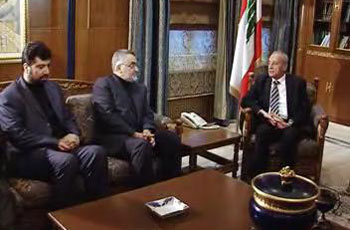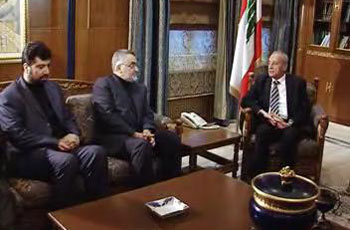 Head of the Majlis National Security and Foreign Policy Commission, Alaeddin Boroujerdi in a meeting with Lebanese Parliament Speaker Nabih Berri studied grounds for expansion of ties and cooperation between the two countries.
Boroujerdi conveyed IRI Majlis speaker's condolence message on demise of Allama Sayyed Mohammed Hussein Fadlallah to Berri, IRIB reported on Wednesday.
Boroujerdi and Berri also supported the decisions which was adopted by the Islamic parliaments' meeting in Syria and called for sending freedom fleet to Gaza in order to remove blockade of the Gaza Strip.
Boroujerdi said Iranian parliament seeks expansion of ties between the two countries adding that President Ahmadinejad is to visit Lebanon in near future.