Syria
President al-Assad stresses need for a critical review of al-Baath Party performance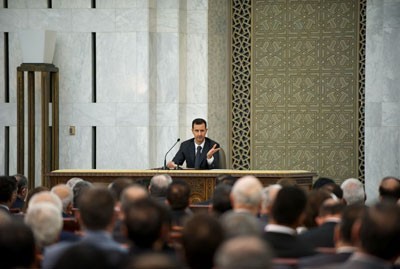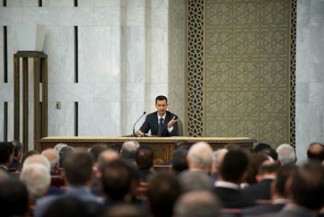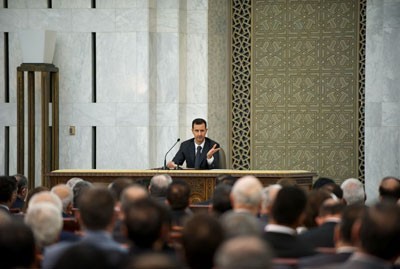 President Bashar al-Assad stressed the need for a critical review of the performance of al-Baath Arab Socialist Party and its cadres for building on the positives and overcoming the negatives.
President al-Assad, the Regional Secretary of al-Baath Arab Socialist Party, was speaking at a plenary meeting of the Party's Central Committee on Monday.
During the meeting, President al-Assad gave an analytical political review on the war waged against the Syrian people and the latest developments, and the Arab and international stances, in addition to the Party's role at the current stage.
President al-Assad said that the most important step is to find channels of communication between al-Baath party leaders and the popular base as to deepen interaction with citizens.
"One of the party's top priorities at the next stage is enhancing national unity, which cannot be done except through organizations and unions as they form the popular base," President al-Assad said, pointing out that al-Baath Party's history of struggle should be the basis of a continuous development process, which necessitates staying in touch with reality and consolidating the culture of dialogue and popular volunteer work.
President al-Assad stressed the importance of laying down accurate standards of party hierarchy and effective mechanisms in selecting the Party's representatives in the state institutions as to enable them to realize the interests of the broader segments, including workers, farmers and craftsmen.
The members' speeches dealt with the Party's performance during the crisis and its role in defending the homeland, while other speeches criticized the role of al-Baath cadres at this delicate stage as it "fell short of the desired performance."