Syria
President Assad: Ex-Nusra Member behind Aleppo Bus Attack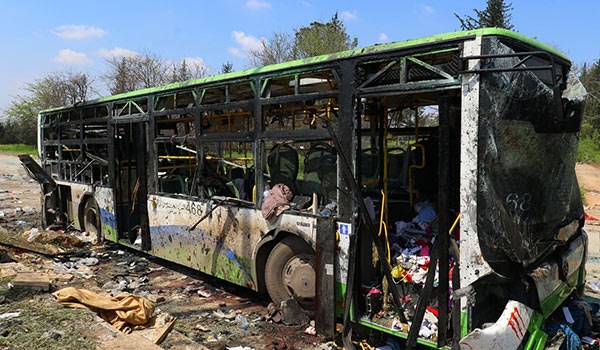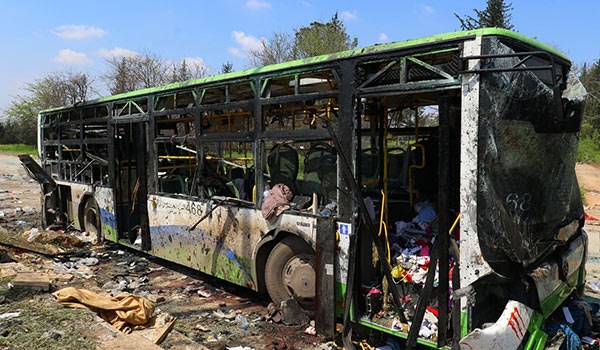 Syrian President Bashar al-Assad said that a former member of Al-Nusra Front (also known as Fatah al-Sham Front or the Levant Liberation Board) was behind terrorist attack on the buses carrying civilians near Aleppo city, media sources reported on Friday.
President al-Assad was quoted by Al-Mayadeen News as saying that an ex-Nusra member carried out the heinous suicide attack in the Southwestern outskirts of Aleppo that killed 126 evacuated civilians from the towns of Fua'a and Kafraya that are under militants' siege in Idlib.
Al-Nusra front was an al-Qaeda affiliate that was aligned with the Syrian Opposition before forming a group called Fatah Al-Sham Front and later Tahrir al-Sham Hay'at (the Levant Liberation Board).
While no group has claimed responsibility for this terrorist attack, it is widely believed from government circles that the terrorists of Tahrir Al-Sham Hay'at were behind the suicide bombing.