Syria
President Assad: Humanitarian File a State's Priority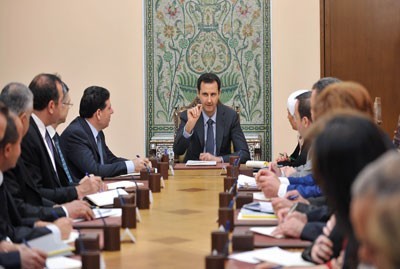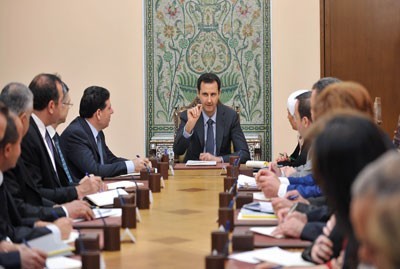 Syrian President Bashar al-Assad underlined the significance of the humanitarian file as its "top priority" and called for cooperation among concerned bodies in the Syrian government.Assad
During his meeting Saturday with members of the Higher Committee for Relief, President al-Assad underlined the necessity of doubling efforts of bodies in charge of the humanitarian file, mobilizing all potentials, and making optimal use of resources for catering to the needs of all citizens who have been driven out of their homes due to terrorist crimes.
The Syrian state is responsible for every Syrian citizen, not least those in areas to where they fled due to terrorist acts, but also in areas blockaded by terrorists, added the President according to SANA.
He said the concerned ministries and bodies are exerting immense efforts in this regard and "have managed in several instances to get civilians out of besieged areas, relocating them to makeshift residential centers."
The President stressed the importance of ratcheting up cooperation between ministries and bodies working in the humanitarian sphere, citing need for the delivery of assistance to all citizens without delay.
"The ultimate goal is getting every displaced Syrian citizen to return to his house safe and sound," said President al-Assad.