Syria
President Assad: It's Parliaments Duty to Defend People They Represent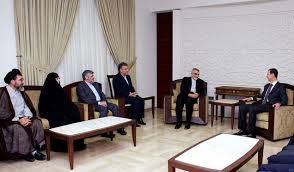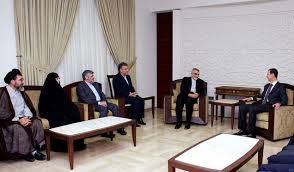 Syrian President Bashar Assad told Iranian parliament's National Security and Foreign Policy Commission Alaeddin Boroujerdi that the Parliaments are the true representatives of the people.
As he received an Iranian Shoura Council delegation, President Assad stressed it's Parliaments' duty to defend the people they represent.
The Syrian leader said that the plots aimed at targeting the stability of the region, require parliaments to coordinate more and unite efforts to confront the enemies of their people.
Assad said he affirmed that Syria welcomes and is prepared for cooperation with Iran in this field and other fields that bolster fraternity among the region's people.
For their part, members of the Iranian delegation reiterated Iran's support for the political program for resolving the ongoing crisis in Syria.
The delegation also voiced rejection of the policies, adopted by some regional and global countries, which seek to escalate the situation in Syria by supporting terrorism, stressing that this poses great risks not just to Syrians, but also the people of the region and the world.