Syria
President Assad Makes Rare Public Appearance at Eid Prayers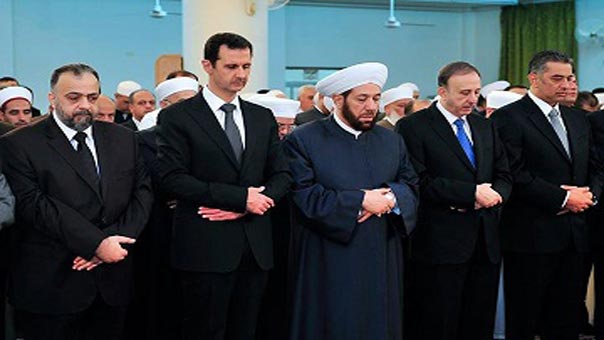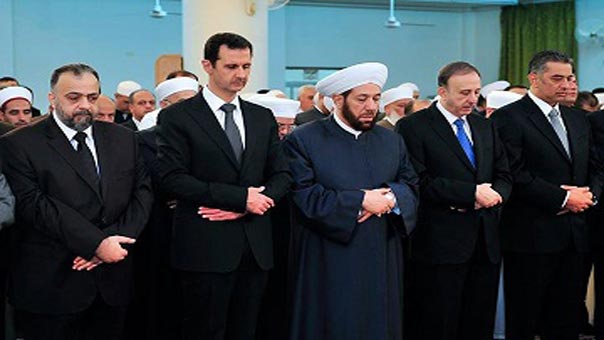 Syria's President Bashar al-Assad made a rare public appearance on Saturday, attending prayers on the Muslim Eid al-Adha holiday at a mosque in Damascus, state media said.
State media and Assad's official Twitter feed posted photos of the Syrian president praying alongside the country's top cleric and members of the government.
"President Bashar al-Assad leads Eid al-Adha prayers at the Nuaman bin Bashir mosque in Damascus," state news agency SANA said.
Adnan Afyouni, Damascus's top cleric, used his sermon to criticize the international community for its double standards when it comes to the Syrian crisis which began on 2011.
"Eid is associated with happiness in the life of the Muslim nation," he said. "But Eid has not entered our homes because the West and its Arab collaborators decided to make our country a battlefield… and implement interests and agendas," he said.
"We pledge to God almighty to protect our country from a great conspiracy that targets its role and presence and resilience," he said. "We pledge to keep the country from being turned into a war zone, torn apart and divided," he said, referring to "plans drawn up at the White House and carried out today in north and east Syria."
Source: AFP