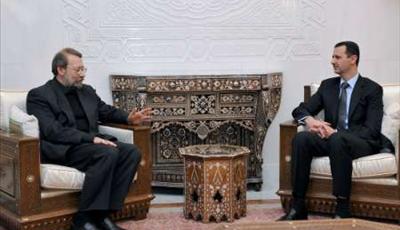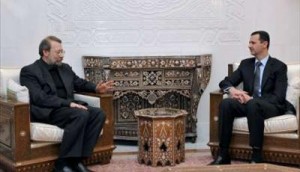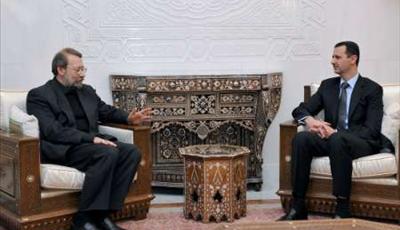 Syrian President Bashar al-Assad received on Friday Iranian speaker Ali Larijani, shortly after his arrival in Damascus.
State television reported a meeting took place between Assad and Larijani who is in the Syrian capital for talks aimed at solving the ongoing crisis in Syria.
Before leaving Tehran Larijani said he would "try to find a solution to the Syrian problem" on a regional tour that will also take him to Lebanon and Turkey, Iran's Mehr news agency said.
In Damascus, Larijani accused regional powers he did not name of causing "problems" in Syria, in an allusion to the countries which have been arming and funding insurgent in the crisi-torn country, Qatar and Saudi Arabia.
"Syria has played an important role in supporting the resistance (against Israel and the United States) but some in the region want to carry out actions with negative consequences, to cause problems in Syria," he told journalists.
"But Iran appreciates the key role Syria has played in supporting the resistance," Larijani added.