Iran
President in Semnan Prov. starting 4th round of provincial tours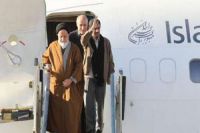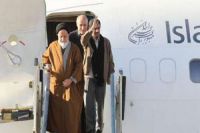 Iran's President Mahmoud Ahmadinejad started the fourth round of his regular provincial tours by arriving in central province of Semnan on Thursday.
According to IRNA, upon arrival, the President was welcomed by a number of local officials.
President Ahmadinejad is to address a large group of local people later today.
Ahmadinejad and his accompanying delegation, comprising eight cabinet members, will hold a session to follow up the implementation process of projects that had been approved during the three previous rounds of the provincial tours.
President Ahmadinejad took the initiative to visit provinces since he took to office for the first time in 2005 in order to resolve the existing problems in different parts of the country.