Iran
President: 'It is other party's turn to show flexibility in nuclear talks'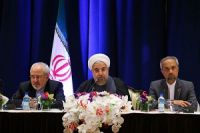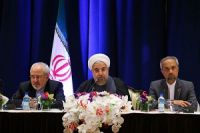 President Hassan Rohani, in an address to a news conference in New York on Friday, pointed out that now it is the other party's turn to show flexibility in nuclear talks.
According to IRIB World Service, the Iranian president added that the world countries are awaiting the resolution of Iran's peaceful nuclear activities case.
Meanwhile, the US Secretary of State, John Kerry, has said Washington is hopeful over a possible agreement on Iran nuclear issue within the coming weeks.
This comes while Iran's Foreign Minister, Mohammad Javad Zarif, the US Secretary of State, John Kerry, and EU Foreign Policy Chief, Catherine Ashton, in a meeting on Friday night, discussed the latest topics of importance of the 7th round of nuclear negotiations.