Iran
President Mahmoud Ahmadinejad inaugurates two huge projects in Asalouyeh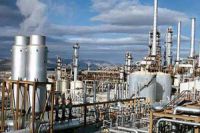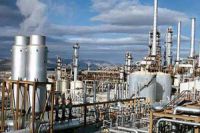 Iran's President Mahmoud Ahmadinejad inaugurated two huge projects including Kavian Petrochemical Complex and West Ethylene Pipeline in Pars Special Energy Economic Zone in this southern Iranian port city on Saturday.
According to IRNA, Kavian Petrochemical Complex which has the production capacity of two million tons of Ethylene annually is located in Pars Special Energy Economic Zone.
Kavian Petrochemical Complex supplies the ethylene feedstock of Kermanshah, Lorestan, Kurdestan, Mahabad, Miandoab and Mahshahr petrochemical complexes via the West Ethylene Pipeline.