Iran
Afghanistan
Asia-Pacific
Middle East
North America
President Raeisi: Murder, crime, bloodshed sole outcomes of US, NATO presence in Afghanistan
Iran's President Ebrahim Raeisi says two decades of the military presence of the United States and the North Atlantic Treaty Organization (NATO) in Afghanistan had no other result for the Afghan people but bloodshed and backwardness.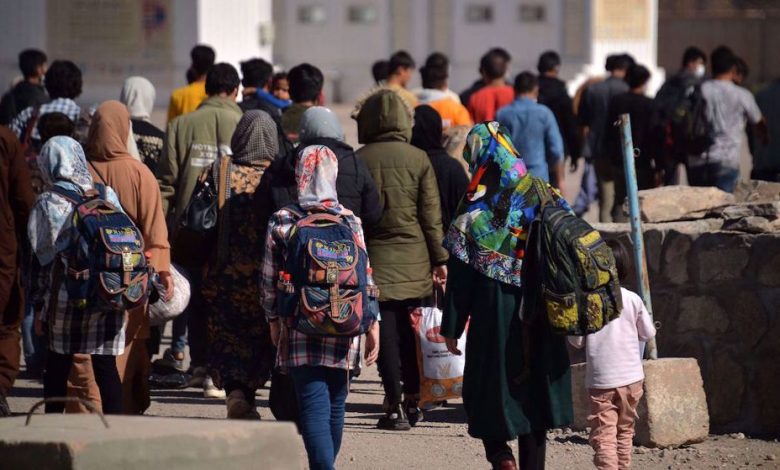 Raeisi was speaking in a meeting with visiting Hungarian Minister of Foreign Affairs and Trade Péter Szijjártó in Tehran on Thursday, during which the two sides discussed further development of bilateral relations, especially in economic and political fields.
Referring to the dire situation of Afghanistan after two decades of Western military presence in the war-torn country, Iran's president said, "The outcome of two decades of the [military] presence of the NATO and the US in Afghanistan is murder, crime, bloodshed, and backwardness of Afghan people."
"More than 30,000 Afghan children are now grappling with various kinds of disabilities as a result of the Americans' presence" in their country, Raeisi said.
Iran's chief executive then underscored the need for the Afghan people to rule their own country, stressing that Afghanistan must be run by an independent government.
"There are nearly four million Afghan migrants in Iran and they have been received warmly. Western countries have made many promises to help Afghan migrants but have not helped them in any way," Iran's president said.
Elsewhere in his remarks, President Raeisi said cooperation between Iran and Hungary in the fight against terrorism, narcotics, and organized crimes is to the benefit of both the region and the world.
"The Islamic Republic of Iran fights terrorism in practice but some [countries] only give lip service to anti-terror fight," Raeisi said.
For his part, Szijjártó said he believes the West and NATO acted hypocritically on the issue of Afghanistan, expressing concern about the massive influx of Afghan refugees.
Voicing satisfaction with the Iranian government's attention to boosting trade and economic relations with Hungary, the Hungarian minister said his country is working to improve the level of relations between Tehran and Budapest.
"In line with a memorandum of understanding (MoU) signed between Iran and Hungary, vaccines produced in both countries will be accepted [as effective] and staring tomorrow, Hungarians and Iranians can travel to each of the two countries after receiving their own country's domestic vaccines," the Hungarian minister added.
Iran, Hungary sign five cooperation MoUs
Earlier on Thursday, Iranian Foreign Minister Hossein Amir-Abdollahian told reporters after a meeting with Szijjártó that the two sides had signed five memorandums of understanding to boost cooperation in various fields.
"Three memorandums of understanding were signed this morning and two more were signed during the two countries' joint economic commission meeting this afternoon," Amir-Abdollahian said while speaking in a joint presser with Szijjártó in Tehran.
"Another important development today was the recognition of Iranian vaccines in Hungary … We signed a document in this regard, according to which all Iranian vaccines will be accepted by Hungary for the issuance of visas" for Iranian citizens, he explained.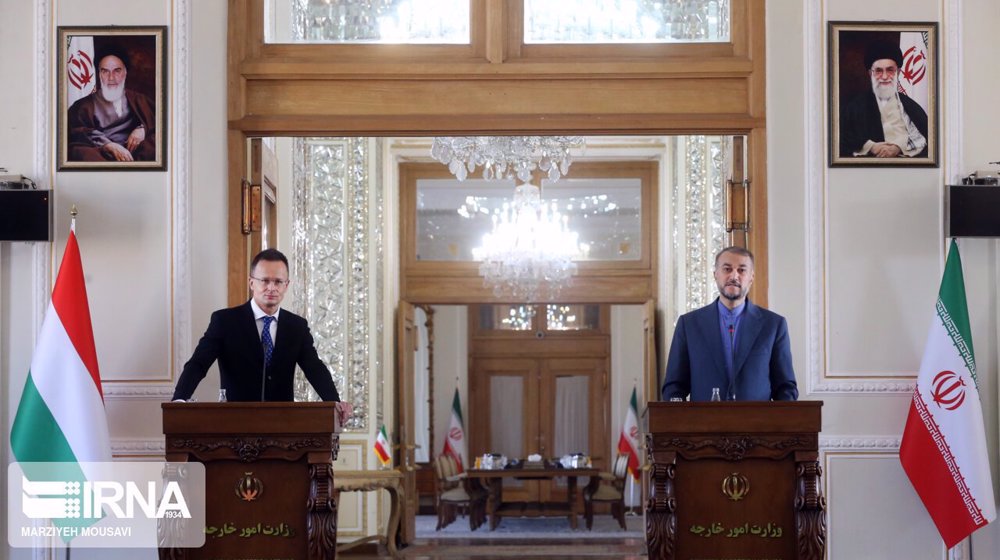 Iran's top diplomat added that talks are underway with other countries so that Iran's domestic vaccines would be accepted in those countries for issuing visas as well.
"The mutual issuance of vaccine certificates in both countries and the acceptance of Iranian vaccines will start as of tomorrow," he added.
The Hungarian minister also confirmed that given the agreement between the two countries, each country's citizens who have received domestic vaccines can visit the other country.
He noted that Hungary's parliament on Tuesday ratified a bilateral investment protection agreement aimed at boosting cooperation between Hungarian and Iranian businesses.
Back in September, on the sidelines of the 76th session of the UN General Assembly in New York, the two ministers agreed to meet in December in Tehran.
Before their Thursday press conference, Szijjártó and Amir-Abdollahian signed agreements on cooperation between the two countries' in such areas as customs, diplomatic education, culture, and the Stipendium Hungaricum scholarship program.