Iran
President Rouhani congratulates Christians worldwide on Xmas, New Year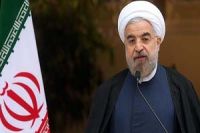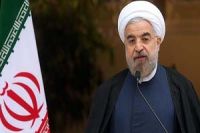 Iranian President Hassan Rouhani has extended his congratulations to all Christians around the globe ahead of Christmas and the new Gregorian calendar year, saying a return to the sublime teachings of prophets is the only way for the mankind's prosperity and progress.
"In today's crisis-stricken world, where violence is featured more than divine mercy, peace and compassion, recourse to the lofty teachings of divine prophets is the only way to realize the prosperity and transcendence of humankind," President Rouhani wrote in his message on Wednesday.
He added that the Islamic Republic of Iran has tabled the proposal of the "World Against Violence and Extremism (WAVE)," which was unanimously endorsed as a UN resolution, as part of steps to promote security and development in the world, and will continue its efforts along with other world countries for the mankind's progress as well as respect to human dignity.
On December 18, 2013, the UN General Assembly overwhelmingly voted to approve President Rouhani's WAVE proposal, which calls on all nations across the globe to denounce violence and extremism.
Meanwhile, Majlis Speaker Ali Larijani on Wednesday congratulated his Christian counterparts on the advent of Christmas and the New Year.
The global community is more than ever in need of aspirations and values like justice, peace, fraternity, faith in God, as well as fighting against injustice, tyranny and ignorance, which were brought to the humankind by great divine prophets, he noted in his message.