Iran
President Rouhani promises gradual resolving of present, past problems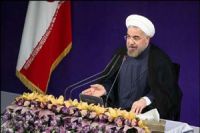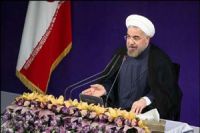 Iran's President Hassan Rouhani said Monday that the present and past problems would be solved in the country based on a step-by-step approach.
According to IRNA, the President in an address to a national gathering on agriculture said "The existing problems will not disappoint us."
President Rouhani said his government would try to flourish agriculture sector by making greater efforts and relying on public solidarity.
He also stressed the need for reaching self-sufficiency in all agricultural activities.
President Rouhani promised his government would spare no efforts to revive the agriculture sector.
Meanwhile, seven activists in the field of agriculture were honored by the President at the end of the gathering for their efforts to bolster national agriculture.