Iran
Middle East
President Rouhani: Regional security, stability only possible through regional cooperation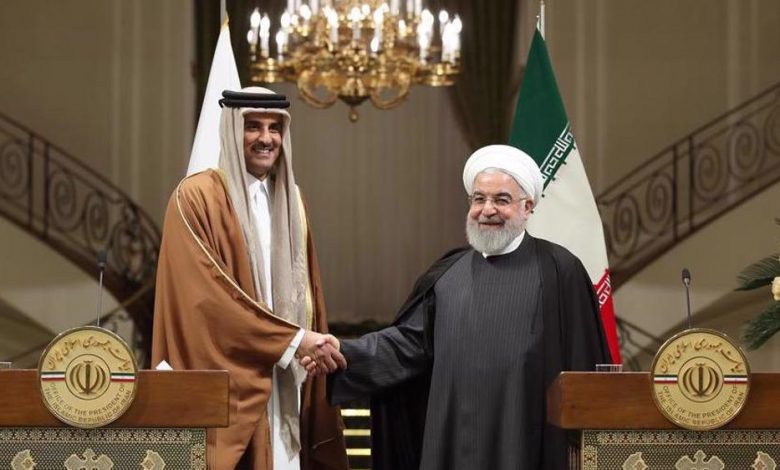 Iran's President Hassan Rouhani says establishment of security in the region is only possible through cooperation among all regional countries.
"[Establishment of] security and stability in the region is only possible within the framework of regional cooperation and it is a sure thing that we can bring better conditions to the region by expanding cooperation," Rouhani said in a phone call with Sheikh Tamim bin Hamad Al Thani, the Emir of Qatar, on Thursday.
The president also congratulated the Qatari emir on the occasion of Eid al-Adha (Feast of Sacrifice), which is one of the greatest Islamic festivities.
Rouhani's remarks concerning the importance of regional cooperation towards enhancement of collective security came amid ongoing US-led intervention here.
The region has weathered almost two decades of military presence and interference by the United States and some of its allies, who have turned the hugely strategic region into a lucrative market for their incessant arms sales.
Iran-Qatar ties
Turning to Tehran-Doha ties, Rouhani said "as two age-old neighbors," the countries' relations stood on a positive level, insisting that the Islamic Republic faces no limit in expanding its relations with Qatar as a friendly and brotherly country.
The president hoped that respective efforts by the two countries' authorities at their joint economic commission will contribute to "development and galvanization" of the bilateral economic relations and cooperation.
Iran's president also expressed hope that the two countries' officials will meet in person in near future with expected betterment of the overall situation, apparently referring to the standing limitations that have been imposed by the new coronavirus pandemic.
The Qatari head of state likewise felicitated the Iranian nation and government on the occasion of the religious festivity, and wished that the occasion brings along "good and blessing" for the entire Muslim community.
He laid emphasis on the need for development of the countries' ties, saying Doha has invariably attached importance to promotion of its relations and cooperation with Tehran.
"I hope that, by overcoming the [existing] adversities and problems, great strides will be made in the direction of further and all-out expansion of the countries' relations," he noted.
Iran rushed to Qatar's assistance in 2017 by sending generous supplies of foodstuff to the tiny Persian Gulf nation after Saudi Arabia and its allies — the United Arab Emirates, Bahrain, and Egypt — severed their diplomatic and trade ties with the country.
The quartet has been accusing Doha of meddling in regional affairs and supporting terrorism, something that the latter roundly rejects as unjustified and based on false claims and assumptions.