Iran
President Rouhani: Sanctions failed to weaken Iranian nation's will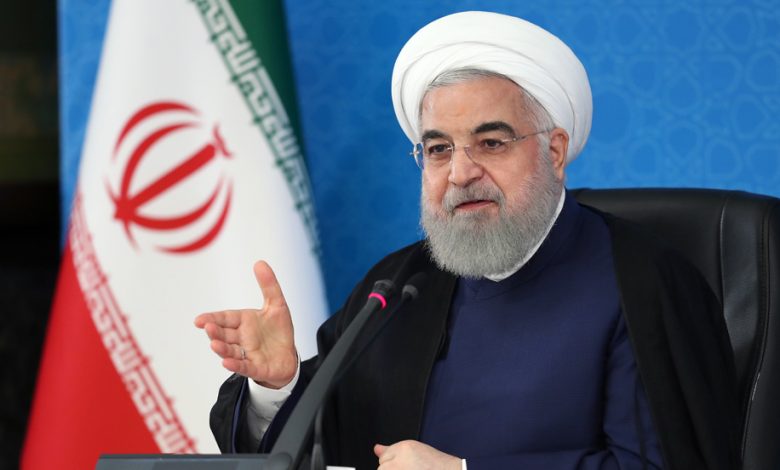 President Hassan Rouhani says sanctions imposed on Iran by Western countries, especially the United States, have failed to weaken the Iranian nation's will and this has been proven through incessant inauguration of development projects under the toughest sanctions.
Rouhani made the remarks in Tehran on Thursday during a ceremony held via video-link that featured inauguration of industrial and mining projects in the northeastern Khorasan Razavi and central Esfahan provinces.
He cited the continued trend of the country's unveiling various developmental projects across its different areas as a testament to the Islamic Republic's steadfastness down its path of progress and the fact that "the sanctions cannot affect the Iranian nation's will."
Rouhani acknowledged that the bans had brought the country under pressure and complicated its operations.
However, the president said directors of countrywide production units were urging allocation of more foreign exchange to their projects so they can speed up the production process, saying this proved that "the enemy has not been able to stop us and force us to surrender."
The US returned the sanctions against Tehran in 2018 after leaving a historic nuclear agreement between Iran and major world powers. Washington's departure and snapback of the bans came although the deal, officially known as the Joint Comprehensive Plan of Action (JCPOA), has been ratified by the United Nations Security Council as a resolution and notwithstanding the JCPOA's multilateral nature.
Ever since quitting the deal, Washington has been trying to scare other countries of the world into abiding by its coercive measures, warning they would face punitive action if they failed to do so.
Not only has not Iran allowed the enemies to achieve their goals against the Iranian people, but it has also kept proceeding further, Rouhani noted.
Although the enemies' efforts might have slowed down the country's advance to some extent, Iran would "keep up adhering to the principle of moving forward," the president stated.
"Today, we are bearing witness to a very good onward movement in the country," he noted, reminding that the outbreak of the new coronavirus had not impeded the Islamic Republic's onward march either.
As cases in point concerning the virus failure to bring down the country's production levels, he cited instances of a monumental increase in the output of home appliances.
Last month, the output of washing machines and television sets respectively rose by 152 and 49 percent compared to the same period last year, when the virus was many months away from hitting the country, Rouhani announced.