Iran
President Rouhani stresses 'constructive interaction' with world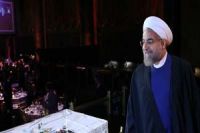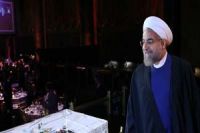 President Hassan Rouhani has reaffirmed Iran's determination to promote its relations with the global community based on the principle of "constructive interaction".
"Today, everybody in the country agrees that the right approach is to have constructive interaction with the world," President Rouhani said in a Thursday meeting with Iranian nationals in the US.
"Outside the country, there is consensus over the fact that in the absence of Iran many things get tough or practically impossible regarding the regional and global issues," he added.
The President also pointed to his administration's policies since he took office in August 2013 and noted, "Today, our relations with all the international players, including the neighbors, have taken a calculated and effective step forward."
President Rouhani hailed Iran as a secure and stable country in the crisis-hit Middle East which has managed to take practical measures on the regional issues before any foreign element takes decision in this regard.