Iran
President underlines nation's power to foil plots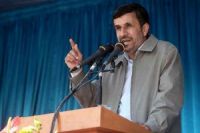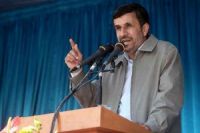 Iranian President Mahmoud Ahmadinejad said on Saturday that the Iranian nation's power will remove all obstacles by enemies.
According to IRNA, the President made the remarks during the inauguration ceremony of two huge projects in port city of Asalouyeh in Bushehr Province.
President Ahmadinejad said the Iranian nation is determined to move forward, adding the enemies are not able to stop it.
He further said the challenges imposed on country by the enemies should be turned into opportunities. He then called on the Iranian nation to conquer the peaks of glory.
President Ahmadinejad travelled to the petrochemical hub this morning to inaugurate Kavian Petrochemical Complex and West Ethylene Pipeline in Pars Special Energy Economic Zone in this southern Iranian port city.
Kavian Petrochemical Complex which has the production capacity of two million tons of Ethylene annually is located in Pars Special Energy Economic Zone.
Kavian Petrochemical Complex supplies the ethylene feedstock of Kermanshah, Lorestan, Kurdestan, Mahabad, Miandoab and Mahshahr petrochemical complexes via the West Ethylene Pipeline.