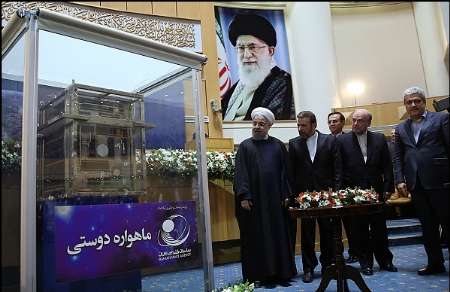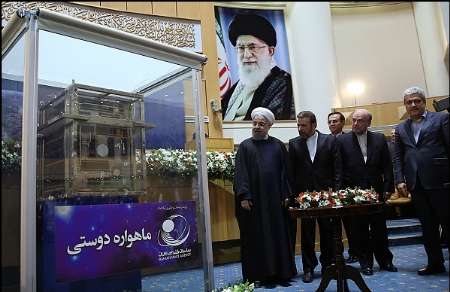 President Hassan Rouhani unveiled three major achievements in the space sector on Wednesday concurrent with Day of Space Technology.
In a ceremony held at the Headquarters of the Islamic Summit, Rouhani unveiled friendship testing satellite.
Remote testing laboratory of Iran Space Agency and center of satellite aggregation and test center affiliated to Iran Space Research Center were also inaugurated in a ceremony attended by the president.