Iran
President urges following objectives of Islamic Revolution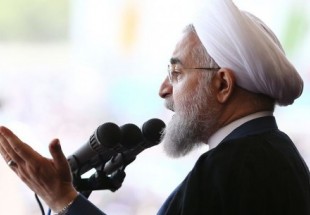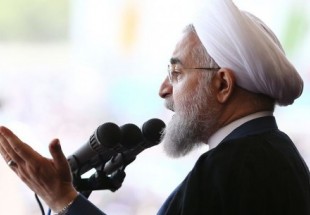 President Hassan Rouhani on Thursday said in order to achieve objectives set by the Islamic Revolution all people should continue the path of Revolutioin.
President Rouhani made the remarks while speaking to reporters on the sidelines of the Bahman 22 (February 11) rallies which mark the 37th anniversary of the Islamic Revolution in Iran.
Referring to the huge presence of people in the Revolution celebration rallies nationwide, the President said, "I congratulate the great Iranian nation on the occasion and am thankful to the brave nation that is still present in the (political) scene like early days of the Revolution. Undoubtedly, we will meet all our aspirations, relying on the endeavor of the people, unity, and integration."
The president hailed the country's security describing it a model in the region.
"The entire world is now watching the moves made by Iran in the region," said the President adding, "We can meet all our goals with the help of people and guidelines of the Supreme Leader of the Islamic Revolution."