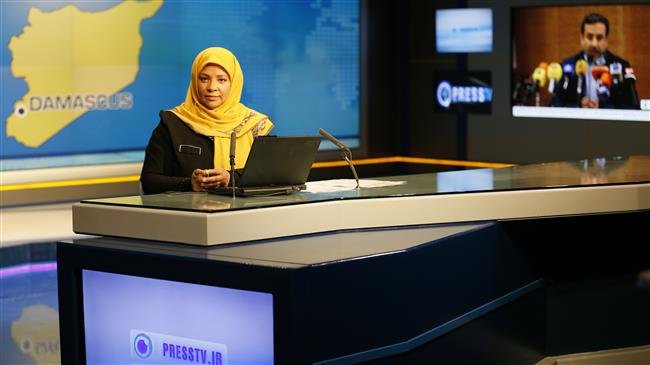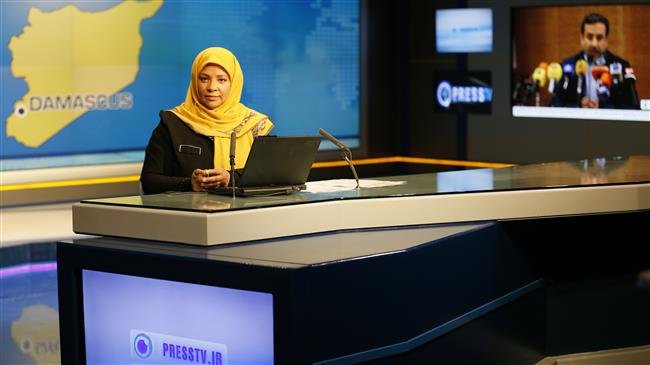 Marzieh Hashemi, a journalist and anchor working for Iran's English-language Press TV television news network, has been detained and imprisoned in the United States for unspecified reasons.
American-born Hashemi, most famous for anchoring news programs and presenting shows for Press TV, was detained upon arrival at St. Louis Lambert International Airport in St. Louis, Missouri, on Sunday, her family and friends said.
Press TV has learned that she was transferred by the FBI to a detention facility in Washington, DC. The US officials have so far refused to provide any reasons for her apprehension either to her or her family.
The Associated Press (AP) said a call to the FBI rang unanswered early on Wednesday morning. The bureau did not immediately respond to a written request for comment, it added.
Hashemi, born Melanie Franklin, had arrived in the US to visit her ill brother and other family members.
Her relatives were unable to contact her, and she was allowed to contact her daughter only two days after her arrest.
The Iranian television news network releases a statement about the situation of its anchorwoman Marzieh Hashemi who is being held in a US detention center.
Mistreatment in US jail
Hashemi, who has been living in Iran for years and is a Muslim convert, has told her daughter that she was handcuffed and shackled and was being treated like a criminal.
The journalist also said that she had her hijab forcibly removed, and was photographed without her headscarf upon arrival at the prison.
Hashemi has only been allowed to wear a T-shirt, and is currently using another one to cover her head.
Furthermore, she has been offered only pork as meal – which is forbidden under Islamic law – and even denied bread and any other halal food after refusing to consume the meat.
Hashemi told her daughter that the only food she has had over the past two days has been a packet of crackers.
Hashemi's family members and media activists have launched a social media campaign with the hashtags #FreeMarziehHashemi and #Pray4MarziehHashemi in support of the detained journalist.
Activists unite in support of Marzieh
Meanwhile, activists have launched a campaign to urge the United Nations Working Group on Arbitrary Detention to request their immediate intervention in the detained journalist's case.
The Islamic Human Rights Commission (IHRC) said it had already has written to the UN Rapporteur on Arbitrary Detention with regard to Ms. Hashemi's imprisonment.
In a statement, the Islamic Radios and Televisions Union also condemned the journalist's arrest and "called for the widest media solidarity campaign" to help secure her release.