Saudi Arabia
Prince Bandar mastermind of Saudi terror network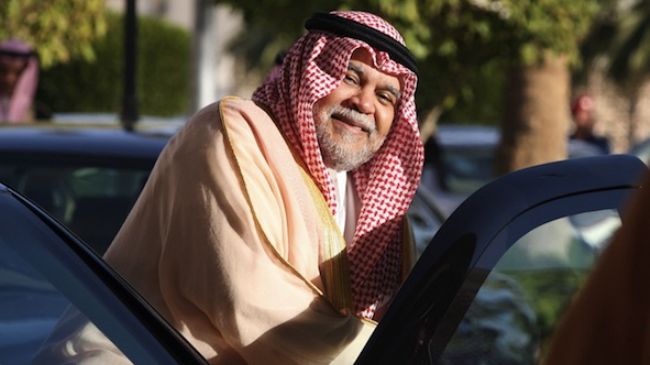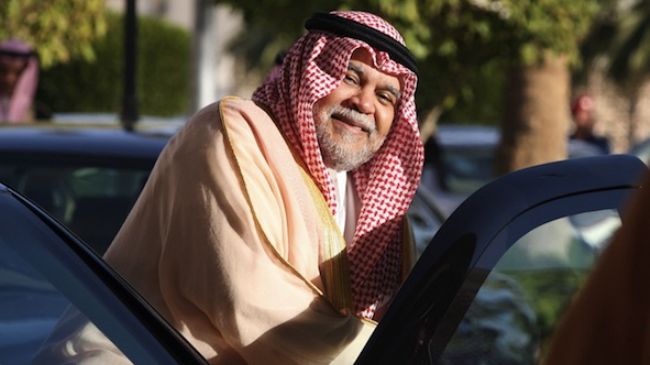 Saudi Arabia's intelligence chief Prince Bandar Bin Sultan has been the mastermind of "Saudi terror network" that finances, trains and arms an international network of Takfiri terrorists, an American Professor says.
Professor James Petras, from Binghamton University in New York, said in an interview with Press TV on Thursday that the Saudi terror network is operating in the Middle East and North Africa.
"As we collect data on the origins of these groups and the financing we have come to the conclusion that Bandar Bin Sultan has been the mastermind and principal financier of these operations," Petras said.
"It has become absolutely clear in Syria and earlier in regard to Iraq," he added.
Petras raised the issue in an article, Global Terrorism and Saudi Arabia: Bandar's Terror Network, saying that Prince Bandar has been behind terror operations in Syria, Iraq, and Afghanistan by using al-Qaeda affiliates and the Saudi-controlled radical Wahhabi extremists.
In his article, Petras described Bandar as "the protégé and successor of Bin Laden; he has deepened and systematized global terrorism."
"Bandar's terror network has murdered far more innocent victims than Bin Laden. That, of course, is to be expected; after all he has billions of dollars from the Saudi treasury, training from the CIA and the handshake of Netanyahu!" he added.
A former Saudi ambassador to US, Bandar is currently the director general of Saudi Intelligence Agency. He is known to have had close ties with former US President George Bush, and was an advocate of the US-led invasion of Iraq in 2003.
Last year, Saudi King Abdullah appointed Bandar bin Sultan's brother, Prince Salman bin Sultan, as Deputy Defense Minister. Bandar has already worked closely alongside his brother in favor of foreign-backed militants in Syria to topple Syria's Assad.